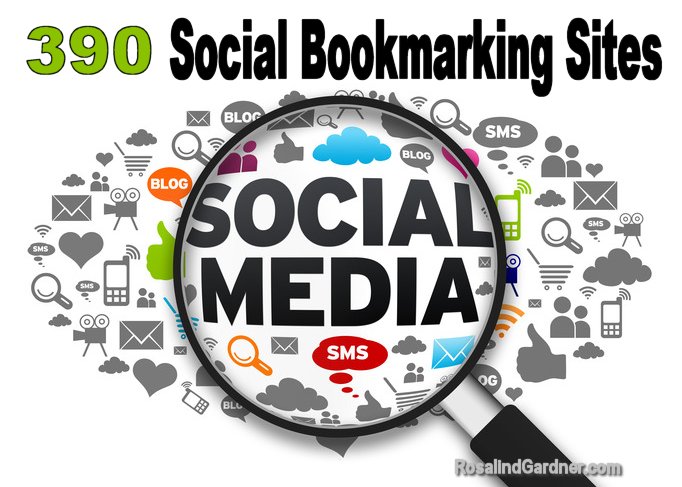 I just spent the better part of this Saturday morning compiling a list of 390 social bookmarking sites. You'd have to spend the better part of a whole day if you wanted to bookmark your blog posts on all of these sites.
So, to spare you that agony, I've included a list of the most important social bookmarking sites ahead of the big list. 🙂

Enjoy!
IMPORTANT Social Bookmarking Sites
390 Social Bookmarking Sites
http://atozpia.com
http://bookmarks.sadiakomal.com
http://brightsapphire.com
http://clickfor.net
http://digg.ca
http://dofollowbookmark.org
http://dosocialbookmark.com
http://favname.com
http://givealink.org/main/show
http://indiasurfer.com
http://justsoft.org
http://kloggi.com
http://lamppr.com
http://maglev08.com
http://mister-wong.com
http://mixx.com
http://mleip.com
http://oyax.com
http://pr4links.com
http://quixperito.com
http://scoopit.co.nz
http://social.infoeduindia.com
http://vielbesucher.de
http://webdesigndefinitions.com
http://webmojstri.si
http://wencel.biz
Comment, question or suggestion? Please leave your thoughts below.
Cheers,
Ros