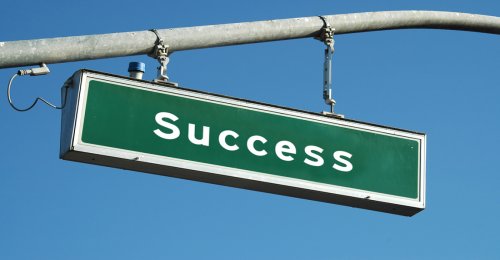 To be a really successful affiliate marketer, you have to have excellent networking and marketing skills.
These skills will propel you to the top of a highly competitive and evolving industry.
Knowing how to drive traffic by utilizing web invisibility, blogs and banner/search/PPC methods is vital to gaining interest, earning trust and providing products or services that are made to seem indispensable to consumers.
Here are five ways to increase your affiliate marketing sales and establish a lucrative career as an affiliate marketer:
 Target your primary demographic through lead generation. This term is used to describe ways to generate consumer inquiry and sales through email marketing campaigns, acquiring e-newsletter lists, blogging and other advertising strategies. Nearly 80 percent of internet users cite email as the most effective way to incite their interest in a product or service, followed by content marketing (SEO) and event marketing.
Sell a product or service with low competition. Currently, the market flooded with dietary supplements, male enhancement products and other health-related items. To create a successful affiliate marketing business, you will need to find products that are less competitive but still have enough of a client base to support your business. Many of these overly advertised markets contain sub-markets and even smaller niches that have the potential to be profitable.
Learn SEO techniques or hire an experienced content marketer/writer who can supercharge your blog's content and press releases for your affiliate marketing business. It is no secret that the goal of all websites is to rank high on Google's search engine. Applying the latest keyword research strategies that strictly avoid "blackhat" style SEO will help you gain exposure and reach more of your target audience.
Take time to learn about the best affiliate marketing programs available before using valuable resources to establish your business. Some things to look for in a good affiliate program are its long term potential for generating consistent income, length of cookie duration, backend and follow-up products, refund rates and past conversion percentages.
Does the affiliated marketing program use automated ad codes? This software ensures compliance of source codes with predefined best practices rules and could prevent a disastrous loss of income due to bugs preventing advertisements to be displayed.
Additional methods designed to monetize your website include:
Submitting your site URL to various search engines and online directories, such as City Search, Bing, Yahoo and CityData. Depending on the nature of your website, you can find many other directories to which you can enter your website. Although internet users rely heavily on Google when performing searches, many others are savvy enough to take advantage of search portals offering more specialized query answers.
Take advantage of Google analytics, adsense and adwords tools. Google analytics will tell you how many views your website is receiving daily as well as the number of website clicks.
Consider implementing widgets on your website such as Smartlinks and Widgetbucks. A few of these services are supported by PPC schemes while others act like text link advertisements.
Putting enough effort and research into your affiliate marketing business can provide long term financial rewards and greater exposure to your target demographic, two concepts necessary for operating a successful affiliate website.