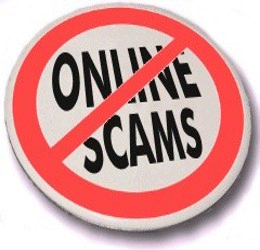 Do you sell a product online?
Would you be alarmed if you received a complaint notice via email from the Better Business Bureau?
I was… for a about a nano second until I got to the 'bad English' portion of the message. A quick Google Search confirmed my suspicions that this was indeed a spam message.
Here is the message that I received.
Attention: Owner/Manager

Here with the Better Business Bureau would like to inform you that we have been sent a complaint (ID 18537343) from a customer of yours related to their dealership with you.

Please open the COMPLAINT REPORT below to obtain more information on this problem and inform us about your opinion as soon as possible.

We hope to hear from you shortly.

Sincerely,

Fernando Grodhaus

Dispute Counselor
Better Business Bureau

Council of Better Business Bureaus
4200 Wilson Blvd, Suite 800
Arlington, VA 22203-1838
Phone: 1 (703) 276.0100
Fax: 1 (703) 525.8277
If you get one of these, trash it. Do NOT open any links or attachments.
BTW, all I did was search for 'Fernando Grodhaus' and Google responded with a page full of complaints about this 'complaint'.
Comments, questions or suggestions? Please leave a comment below!
Cheers,