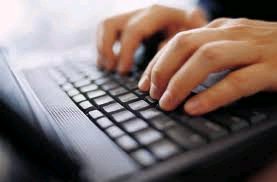 Would you like to submit a post or article for publication here on NetProfitsToday [NPT]?
If you have a passion for Internet marketing, affiliate marketing, blogging, writing, web design, SEO or any other topic related to making money online, I'd love to hear from you.
With a link back to your site from your post at the top of each article and a link in your author's bio, you'll enjoy the benefit of increased exposure and new readers.
Here are a few requirements to keep in mind.
Your post must be:
Original and Exclusive. Your article or post must be completely original content that you have written for exclusive publication here on the NPT blog, i.e. it won't be published on any other site including your own.
Practical. The objective of NetProfitsToday is to openly share useful and practical tips for webmasters who want to learn how to make money online, so your content must be helpful to our readers. Remember, the more useful your information, the more traffic you'll get back to your site.
Relevant. Although I love gardening tips, they don't belong here on NPT. Please write to the following topics.
Affiliate marketing
Article Marketing
Blogging
Computer Tips
Email Marketing
Google Adsense
Niche Marketing
Pay Per Click Advertising
Productivity Tips
Search Engine Marketing
Selling
Social Network Marketing
Success Stories
Web Site Design
Writing
Article Guidelines
Your post may be anywhere between 600 and 1500 words in length.
Author bio should be no more than 50 words or 250 characters in length.
Affiliate links are NOT permitted.
Please submit your proposed article (or article idea) and author bio through the form below. I will let you know ASAP whether or not your submission has been approved or rejected along with a projected publication date.
I look forward to hearing from you and to sharing your valuable tips and lessons with our NPT audience.
Happy writing!