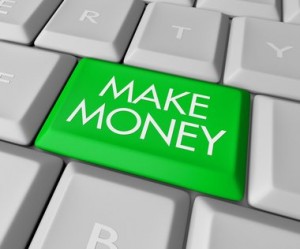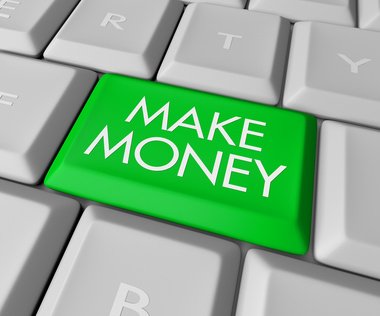 I opened an email this morning that piqued my interest (because the subject line was SO misleading), clicked the link and ended up watching the whole Commission Cash Code promo video.
No doubt you too have received emails about the CCC program from various marketers in the online business opportunities niche as well because the product just launched a few days ago. With luck, the emails you got were a little more straightforward.
Anyway, I was sufficiently intrigued by the video that I decided to spring for it — for the 'pitch-in' price of 43 bucks. Watch the video to see why I refer to the price as 'pitch-in' — you'll laugh.
REALLY watch the video to learn 'big boy' Internet marketing tactics. I LOVE the mansion factor – how he drives up in his nice SUV, enters the residence, then walks from room to room in his mansion — most likely to elicit the drool response. 🙂
OK, so I wasn't impressed by the mansion (it echoed), but his Clickbank earnings (shown in real-time) WERE definitely impressive.
Day 1… $9,050.83
Day 2… $10,202.23
Day 3… $8,809.69
Those are just a few of the mega-commission examples shown.
More striking, they were ALL affiliate commissions.
He did a real-time Clickbank transaction search and selected Affiliates to weed out his vendor earnings. You won't see many bizop guys do THAT.
What is the program about?
Commission Cash Code focuses on using Facebook Community pages for the purpose of engaging with folks by providing useful content and promoting products for fast results. If you know me at all, I'm on board with 'engaging', 'useful' and 'promoting'.
As for FAST results… I have yet to determine that, but I DO see the potential.
There are 50 recommended niches in the members area.
The 'code' itself is a very cool process, even though they've opted to use GetResponse instead of my preferred autoresponder, Aweber, to generate it.
No problem. If it generates sales, another autoresponder account can't hurt, right?
I plan to test the code over the next week or two and you'll probably notice the new activity on my Facebook account.
What I really like about this is that Facebook is so simple – pick a topic you love and just start posting. Granted, there's more to the code than that – that will bring you MANY more 'likes' and clicks, but basically, it's affiliate marketing without the website.
Gee… did I really say that? 🙂
As for the upsells, I didn't buy any. BUT, I don't exactly need premade websites or Pages either. So, for those who aren't as conversant as I am in design – the upsell might be a good idea. Too, you can always purchase it later — although he does say he'll shut down the upsells after a certain number are sold.
Conclusion
Commission Cash Code is worth the price for the basic program and the upsell. I have no doubt it works, IF you work it.
Commission Cash Code comes with a 60 day money-back gaurantee, so you have nothing to lose by checking it out.
But DO check it out and make it work!!!
Comments, questions or suggestions? Please leave a comment below!
Cheers,