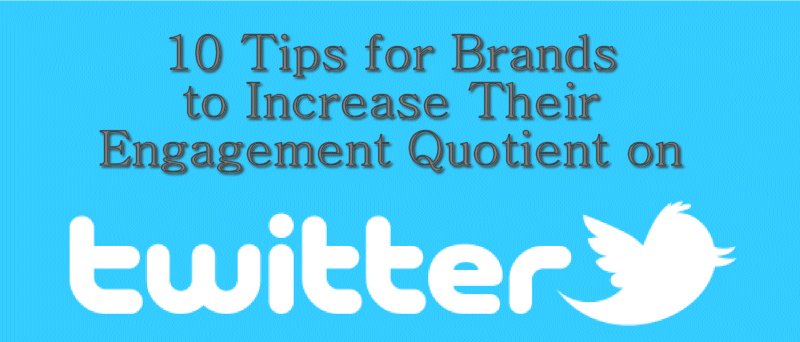 There was a time in the late 90s, when people thought buying products and services online was a crazy idea. And then boom – ecommerce exploded! Online behemoths were born and the age of entrepreneurs with new ideas dawned with the turn of the millennium. Small and big businesses deemed it not only fit but inevitable to go online. The ease of creating websites with platforms like WordPress and Wix helped their cause.
But there was something missing. Something that a real store had and could never be replicated online: an emotional connect with customers brought on by face to face conversation.
Or so businesses thought. Until social media took over…

Retail ecommerce has maintained its impressive growth. Brands have found new ways to be seen and heard. But social media has proved to be their final stop. Over the past half-decade, social media has been instrumental in helping brands connect to their audience and give them enviable reach beyond traditional channels.
All good? Yes, but there's a but. The real proof of great brand presence on any social network is the number of followers (fans in the real sense) the brand gets, combined with the amount and kind of engagement they are able to elicit on that platform.
This is especially true on Twitter, where if you don't have many followers or engagement, it is akin to talking to yourself in a forlorn chamber in a huge castle. As a brand, you need to be interesting, smart and spiffy so that people not only follow you (signifying they are willing to lend their ears to you most, if not all the time) but also keep agreeing, disagreeing, or otherwise making conversation with you.
It's a virtuous cycle (and vicious in reverse). If your brand is affable on Twitter, you get some engagement. That increases your chances of being followed by those who you engage with. More engagement gives you a wider digital footprint, giving you still more followers and increasing your reach. Getting the right followers (who can also turn into customers or advocates) is a small but important step towards putting a ding in your Twitterverse.
So how can you move towards upping your engagement quotient on Twitter? Here are 10 touchpoints that will help you connect better with your followers.
1. Be topical
Remember that guy you avoid at the parties because he always talks about himself? Don't be him. Agreed, you are on Twitter for a purpose – to do business and promote yourself; but you need to be "social" too.
Being topical means understanding what your target audience likes and is interested in, and talking about the same. Talk shop or about current events as you would in a social setting. Talk about snow when it snows.
2. Follow the right people
This is challenging. As a brand, you need to find people who are or will be ultimately interested in your products and services. Plus, you need to find influencers who are taking your industry forward so that you can match their steps in the right direction.
Tools like Followerwonk help you find such influencers. Then there are Twitter directories like Twellow and Localtweeps that can help you reach the right followers in your business niche and geographical area respectively.
Twitter lists are the best ways to find and interact with the right people at the right time. You can segment customers, partners and people in your industry and put them in various lists. Explore others' lists. And oh, don't forget the ones your competitors have made!
3 Don't tweet too much
Is your brand presence really needed 24/7 on Twitter, unless you're a news magazine? While there is no limit or ideal number of tweets you should be sending out, your followers don't need to see you etched on their timelines every time they take a look. When you tweet too much, you are like old Joe who once drunk, is loud, zoned out, and speaks to the walls.
Don't be old Joe.
4. Work on your profile
Your profile is your best chance to create right impression on Twitter. Use words and pictures carefully. Keep your tone friendly yet in alignment with your brand story. Read a few bios of the companies and brands that have been doing a good job. Be concise. Do not promise to follow back in your bio – it is a cheap proposition and betrays a lack of choice on your part.
Finally, make sure your branding is consistent with that of your website. Start by adding the URL of your website. Make sure your cover photo has the same look and feel as the main banner of your website or other marketing collateral. The profile photo for your official account can be a variation of your logo.
Design and UI consistency between your website and social profiles is very important. If you don't have in-house designers, you can always fall back on a community-powered design marketplace like 99Designs to not only get yourself a customized cover photo and logo variation but pick and choose from dozens of competing entries.
5. Be friendly
Just like people in real life, brands have to build friendly, approachable identities. Corporate jargon will get you nowhere. Reply to the messages you receive. Be positive. Humor your followers.
Twitter is not a very friendly place for brands. You need a great amount of patience and wit in your arsenal to counter criticism and snarky comments. Your tweets and conversations are there and will be there for the world to see. Even your deleted tweets will persist in the form of screenshots. (You get close followers exactly when you don't want them.)
People scrolling down your timeline would want to know the kind of brand personality you have on Twitter before following you. Be nice, stay nice. Stay on top of events, industry concerns and customers' pain points. Be in touch with your teams and make sure everyone is on the same page. And always take the high road.
6. Engage in real time
Engaging in real time is important for the brands. Twitter is the medium of choice for "quick redressal" of complaints and grievances. Live up to it. Follow up until issues are resolved.
Some of my favorite tools that help find relevant conversations on Twitter and jump in immediately are Mention and Topsy. These tools also offer analytics and sentiment analysis so that you can make decisions on how and where to steer the conversation.
Also find out what they are saying about the competition. Butt in. Plug in. Nicely. Record conversations that you can use for or base your content strategy on, or those that give you fodder for future tweets.
Lastly, on social media, being silent is seldom the best strategy.
7. Chat up competitors
Brand banter is interesting. Handled well, it creates a great buzz that benefits the brand image of all parties involved. See this hilarious chitchat between The Next Web and Engadget. And it doesn't necessarily need to be between closely competing brands. SEMrush invited Mention to be special guests on their weekly Twitter chat and the result was a ton of insights for listeners.
The idea is to be spontaneous and witty. As a brand sometimes you need to put your suit and tie away and get into comfortable shorts. No good comes out of somber or uptight.
Make sure your brand personality and business voice are consistent. You don't want to confuse your followers. Be yourself, but be an interesting version of yourself.
8. Post pics of offline activities
Even if you are a brand, you have an offline life. You'd do well to share those larger than life details on Twitter. Do you have an office pet? Post pictures of his antics. If you are moving, share pictures of your new office as it comes along. If you are an etailer, post pictures of what goes on behind the scenes with your logistics, packaging or manufacturing. If you had an office party, let the fun spill over on Twitter.
Sharing makes you more approachable. It makes you human.
9. Don't spam
Defining spam can be tricky. It depends on the message receptivity quotient of your followers. You do need to tell the followers about your business, that deal you signed, that trade show you're going to be at, or your Christmas sale.
The trick is to cleverly camouflage self-promotion amongst other tweets of general interest, creative thoughts, interesting links, etc. If you get too aggressive and keep promoting yourself, you turn into just another spammer, and unfollows will surely follow. Pace yourself and you'll be fine.
And DMs are a strict no-no.
10. Follow those whom the competition follows
Age old trick. Scan both the Following and Followers lists of your competitors. Dig out remarkable people. Who can you strike up an interesting conversation with? Look at their Following and Followers lists in turn. Rinse and repeat.
The process is time consuming but this is one way to follow and get real followers who might listen to what you have to say and give you some valuable feedback. Tweepi is a tool that allows you to find and manage such followers.
Bonus: Sell
You read that right. While I've constantly harped on how not to talk about selling your products, I am now advocating going against the grain now and then and making use of that "Buy" button that Twitter has built to woo you ecommerce retailers!
There are a couple of unobtrusive ways to do this. You start with Twitter-only sales. This will increase your engagement rate and also allow you to measure brand loyalty and attribute revenue directly – something which has been the bane of social media until now. If you're successful with that, you can go ahead and entice your website visitors to follow you on Twitter for time-sensitive or periodic sales. Ecommerce platforms like Shopify enable you to do this with a few clicks. Any product that is tweeted from your store will automatically include a Buy button.
The wrap
When you are on social media, make sure that you are "social." All the more so for Twitter. Keep your tools ready so you can analyze and automate whatever you can to reach your business goals sooner.
After all these years of existence, Twitter is still an evolving space, and the more experiments you do with your tweeting strategies the better placed you will be for the future. Twitter can be the Wild, Wild West for brands sometimes, so make sure your tweets are consistent with the brand personality you want to build.
Here's to an ever increasing follower count and more friendly banter on Twitter!