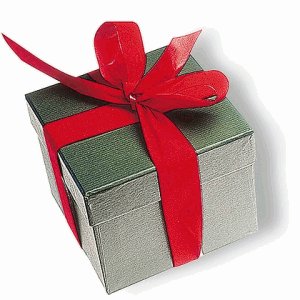 If you have a friend, spouse or relative who is a blogger and don't know what to get them for Christmas, check out the following list.
As a full-time blogger / freelance writer myself, I can assure you that any of these gifts will be most appreciated!
The list starts with gifts for new bloggers and concludes with gifts for bloggers who have everything. Gift prices range from free to $1000+ for a conference pass.
Magazine Subscriptions

One of the magazines I read religiously is Website Magazine. It covers a wide range of topics (including Search Marketing, Web Design, E-Commerce and more), essential techniques and trends. A basic subscription is FREE.

Training Courses

Conference Pass

My personal favorite in the conference world is Affiliate Summit. Although not specifically designed for bloggers, it IS dedicated to those who make money online from their websites through commission sales. GOOD information for ANYONE who operates a blog.

Blog Tools

Helpful Electronics

Healthy Choices

Ergonomic Chair

Another piece of essential ergonomic equipment that makes sitting for long periods less harmful to your health. I bought my saddle seat office chair following a car accident in late August '07 … and have used it ever since.

Ergonomic Keyboard

I gave up on flat keyboards ages ago when too much time at the computer resulted in carpal tunnel syndrome and repetitive stress injury for which I narrowly avoided surgery. Switching to a Microsoft Natural Ergonomic Keyboard
and taking glucosamine with condroiton has done the trick, i.e. no more wrist or forearm pain – ever. Taking more vacations has probably helped a lot too!

Gift Cards

For the blogger who has absolutely everything and/or if you want to save time shopping – consider sending a Amazon.com Snowflake Gift Card Tin – $50