A friend sent me the following screen capture the other day and I'm SERIOUSLY pissed off.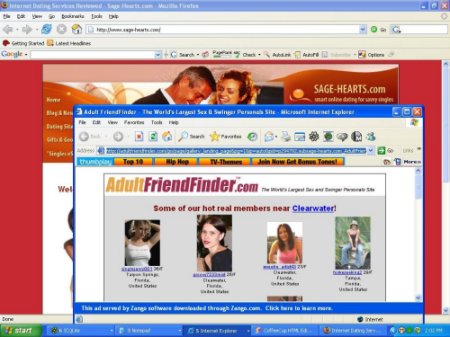 As if any affiliate would be so stupid as to pop OVER their main site with just ONE of their merchant's offerings, when they offer 30+ products.
Their site pops over mine for when anyone who has Zango software installed on their computer visits my site.
By Zango's own account, they have 20 million users. They in fact have many more when you include everyone who downloaded their toolbar through MySpace.
So that finally accounts for the loss in dating service revenues I took last year from Sage-Hearts.com compared to the previous year.
More to come…