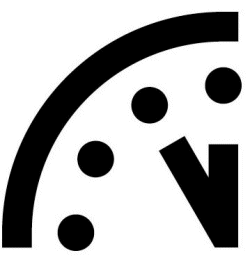 I used to agonize over the articles that I wrote for Revenue Magazine. Always foremost in my mind was the fact that it was glossy magazine read by the Who's Who in the affiliate marketing industry, so it would therefore literally take me DAYS to write one article. I'd fret over each noun, verb and adjective in every sentence, and by result the going was painfully slow.
It got to the point where I resented spending so much time writing those articles, despite the accolades and attention they generated. Accolades don't pay the bills, and I was much more interested in generating revenue from my writing — and the ability to write those articles quickly so I could get out and do what affiliate marketers do best — play.
So, I had to take just a little more time to create a plan that would help me generate the same high-quality articles, but in much less time.
Here's the solution that I came up with that cut my writing time by more than half.
Choose a product to promote. As affiliate marketers, most of our writing should eventually point to selling a product that solves our readers' problems. Start with that product and then pick a topic that fits — remembering that there are dozens of different angles that you can take with each and every product. For example, in this case I might choose to promote The Magic of Making Up on my dating review site.

Research the topic. There's no point writing about a topic that no one is interested in, so I do a little research online and particularly at Wordtracker to see how many folks are actually interested in the topic. If it turns out that there are only 8 searches per day for men trying to get their 'ex girlfriend back', it would be worthwhile to rethink your take and come up with an article for women about 'how to get your ex boyfriend back' which shows 47 searches per day or just 'ex boyfriend' which has 82 searches per day. OR, go for a totally comedic take with 'revenge ideas on ex boyfriend' which has 484 searches… and then change the product to a dating service that convinces her that it's better to get a new boyfriend.

Write your draft in point form. Jot a few short notes in point form to get the ideas going, i.e. 'dish best served cold', 'life well-lived', 'glue on the mousepad', etc. and then let it lie…

Let the topic gel. After picking the product, a topic and writing a point form draft, I let the article 'gel' in my mind for a day or longer. I'll word in the garden, sit by the pool or go for a run and just casually think about the topic. By relaxing, and not forcing the issue, more salient points come to the forefront and I'll jot those down quickly.

Write like you speak. When you get down to writing your article, forget about using those high-fallutin' phrases. Just type what you would say to a friend if you were telling them about a fabulous product or sharing some important information. Your writing will flow and it will sound much more natural and honest. And honesty is the best policy when it comes to sharing information, as your conversions will increase relative to the number of readers who find your information and recommendations reliable.

Attention-grabbing headline. Last but not least, you need an article title that makes people sit, take notice and click to read your story. Work on creating a title that promises to solve the reader's problem in x-number of steps or X-amount of time and you'll get those clicks faster than if you simply title your article "How to Solve X Problem". So, for example, "5 Easy and Fun Ways to Get Back at Your Ex Boyfriend" will be more targeted and clickable than "Get Revenge on Your Ex Now".
Using the forumla above, in most cases now it takes me no more than 15 – 20 minutes to write a full-blown blog post or article and with practice the time I spend article writing is becoming less and less.
Better still, I can now spend as little as an hour or two per week to generate as much income in a month as most folks do in a year — and get to spend the rest of my time playing.
So, my basic advice to you is focus on time and money, rather than making every word perfect. Perfection, or something close to it will come with practice. 🙂