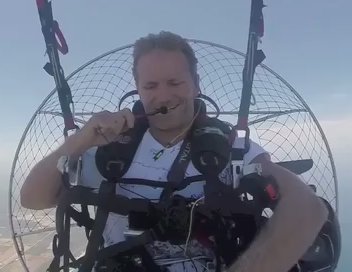 Do you remember Chris Carpenter's Google Cash program?
If not, you should know that Chris turned affiliate marketing on its head back in 2003, with a method that required:
* NO website
* NO email list
* Minimal investment
Now, 11 years later and Chris is teaching a new affiliate marketing system, which also does not require a website, email list or big time investment.
If you want to see what his system has done for his lifestyle, watch this video…
Quite incredible, really… and I love the spoof on the affiliate marketing guru scammers. 🙂
In this video Chris also teaches you the 7 steps to making bank with Facebook and how to ultimately create and live your own ideal lifestyle.
It's a LONG video… 30+ minutes, but highly entertaining and informative – so just be prepared to carve out that stretch of time to watch and learn.
His new system includes a comprehensive online training package, comprised of videos, ebooks and audios.
It also includes a custom-built system that allows affiliates to find the most viral content on Facebook, and duplicate it directly onto your FB pages, along with affiliate links and business offers.
And the best part is that anyone can do it. If you can use Facebook, then
you can do this.
As always, it doesn't hurt to try… the system comes with Clickbank's standard 60-day refund policy.
So, checkout the video… you'll definitely get a hoot out of the intro.
Comments, questions or suggestions? Please leave a comment below!
Cheers,