Apparently it doesn't suffice for Zango's advertisers to bid on industry-related keywords.
They are also bidding on the domain names of affiliate sites. Here is a screen capture that shows how my main domain names are being bid on at Zango…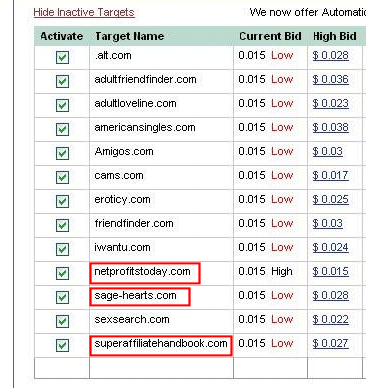 Is your merchant or a competing affiliate shaving your commissions by bidding on your domain names?
Find out.
Open an advertiser account at Zango. Disregard the 'Requires minimum $100 deposit*' statement. You can open an account, plug in your domain URLs, and find out whether your domain names are being bid upon, without paying a penny.
Zango will just eventually close your account when you don't make a deposit.