Google Reader is set to meet its demise on July 1st, 2013.
Those of you who use a reader to aggregate news from your favorite feeds should therefore switch to a new reader now.
I chose to go with Feedly.
Provided you are logged into your Google account, the transition is completely painless, and takes only a few seconds to import all of your feed data.
You simply go to Feedly.com and it immediately gives you the option to import your Google Reader data. Click the link and you are presented with the following screen.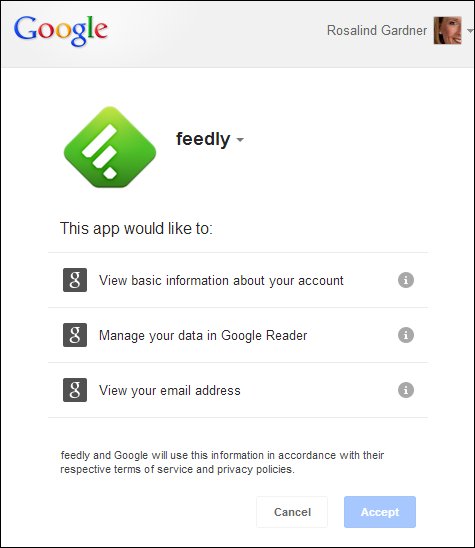 After you click 'Accept', your Google Reader feeds are imported in seconds.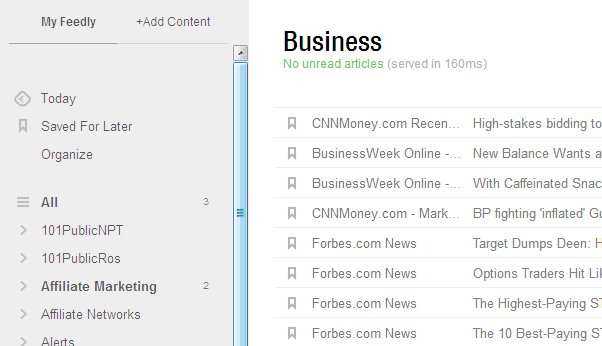 Other feed reader options include NewsBlur and the Old Reader.
Which one do you plan to use?
Comments, questions or suggestions? Please leave a comment below!
Cheers,