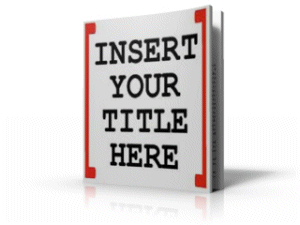 Although I am best known as an affiliate marketer, the most lucrative way to do business on the Internet is to sell your own product.
The process is fairly straightforward.
You develop a product, and you keep all the income… unless of course you have your own revenue-sharing affiliate program and sell even MORE of your product.
Information products are both the best-selling products on the 'Net and enjoy the best profit margins.
They cost virtually nothing to develop and entail no storage or shipping costs.
And before you think 'I'm not a writer, so that's not for me', I know of a few tutorials that can prove that everyone has knowledge that someone else wants and that writing about what you know really isn't all that difficult.
Those products are:
Building an eBook Empire
Ghostwriter to the gurus spills the secrets of how they create and launch an entire niche empire of eBook minisites designed to funnel a steady stream of cash into their account!
Ready Steady Write – How To Write A Book The Easy Way
Writing A Book Has Never Been Easier! With Ready Steady Write Learn How To Write A Book Right From The Beginning.