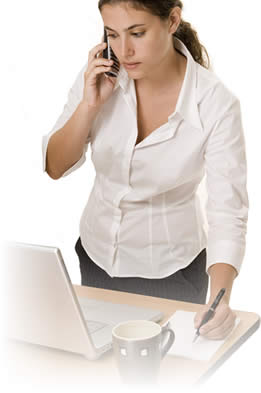 Gateway to the millions of job opportunities…
With 6.7 million people unemployed in the U.S. alone and a huge share of the employed population looking for a new job, getting the help you need with resume writing and career / job placement is essential. A leader in Resume Writing services, Employment911 boasts a 93% success rate at getting their clients job interviews and job offers with its resumes.
Established in 1997, and now reporting over 3 million jobs posted, Employment911.com is a premier provider of solutions for job seekers, recruiters and employers. As a registered user of Employment911 you will receive your own FREE resume posting, FREE job search organizer and FREE web based email account.
The email account allows you to keep a separate email account so your responses from employers is not lost in the flood of every day email and also lets you remain anonymous if you are currently employed and do not want your employer to know you're in the job market. You also have the option of retrieving your email over the phone.
Other services offered by Employment911 include:
All resume writing and resume blasting services are 100% Guaranteed.
Industry-Specific Resume Writing Services
Not only does Employment911 offer general resume writing services, but specific industry and career-related resume writing services are also offered. Some of those industries and resume writing services include:
Millions of Job Opportunities
Employment911's job search page is your gateway to millions of opportunities that abound in today's online job market. Here are some of the over 300 job boards searched:
1-Jobs.com
Hotjobs.com
American Jobs
Infoworks USA
America's Employers
JobBank USA
America's Job Bank
Job Pilot USA
Bakos Group
MarketingJobs.com
Career Avenue
Monster.com
Best Jobs USA
NationJob Network
Career Builder
Net-Temps.com
Career Mosaic
Perot Systems
Career.com
Prohire.com
Career Magazine
Recruiters Online Network
Career Web
Select Jobs.com
Computerjobs.com
Softwarejobs.com
Computerwork.com
The Job Resource
Crosswalk.com
Top Echelon
Dice.com
TopStartups.com
Employment 911
US Careers Resource Center
Headhunter.net
Westech Virtual Job Fair
100% Risk Free Money Back Guarantee
There's absolutely no way you can lose with Employment 911's service. Employment 911's owner personally guarantees that within 6 weeks of using your new resume you will be getting job interviews. If not, he'll have your resume re-written for free and he'll personally cover the loss and pay the resume writers fee straight out of his own pocket.
He also takes this guarantee one step further: If after 120 days of using your new resume you aren't satisfied that it is helping you in your job search, he'll refund 100% of your money!