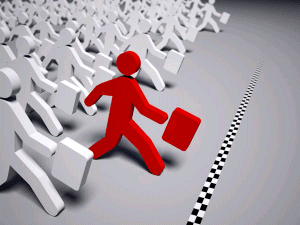 Back at the beginning of February, I announced that I was going to challenge myself to post an article each day to my dating review site, 101Date.com — a site that had been sadly neglected in terms of content publishing for a very long time.
Well, here's what happened over the month with my blogging challenge.
To produce the content, I:
Created 6 new articles
Resused 2 old articles
Re-used 2 polls, created 6 new polls
Used 2 merchant articles
Used 3 press releases / news articles
Used 2 posts generated by a shopping plugin
Used 3 PLR articles
And contrary to my original plan, I used no spun articles.
Did I post every day of the month?
If you added the numbers above together, you know the answer is "NO".
My general excuse is that my brain was addled by allergies here in Arizona, and somehow I missed publishing on the 11th, 26th and 29th. For the last day of the month, I totally forgot it was a leap year. 🙂
To make up for the leap day ommission, I posted on March 1st.
Were the results benefical?
According to my Aweber stats, the overall results were mixed. Readership declined by almost 2% over the month. On the other hand, subscriber complaints declined from .12% from the original broadcast on the 1st of February to a mere .04% by the last broadcast.
My take on that was that "they're getting to know me again" and "it's GOOD to cull the non-responsive", especially when one pays for each subscriber! 🙂
Traffic Generation results were very positive.
Increases / decreases from month-to-month were as follows:
12.05% increase in visitors
10.47% increase in unique visitors
5.81% decrease in pageviews
5.57% increase in time on site
19.68% decrease in the Bounce Rate
2.71% increase in New Visits
Overall REAL Results
The best results by far, however, were in terms of affiliate commission gains.
I more than doubled my average monthly earnings from the site.
Woohoo!
What did I learn?
Creating a challenge for oneself is good for increasing both productivity and earnings.
It makes you much more aware of how people respond to what you publish, and to produce more of that to which they respond positively.
Not only that, but the positive results energize you to do more of the same! 🙂
I also asked you to join me in the challenge and a few of you responded.
So… how did your February blogging challenge work out for you? Please leave a comment below!
Cheers,