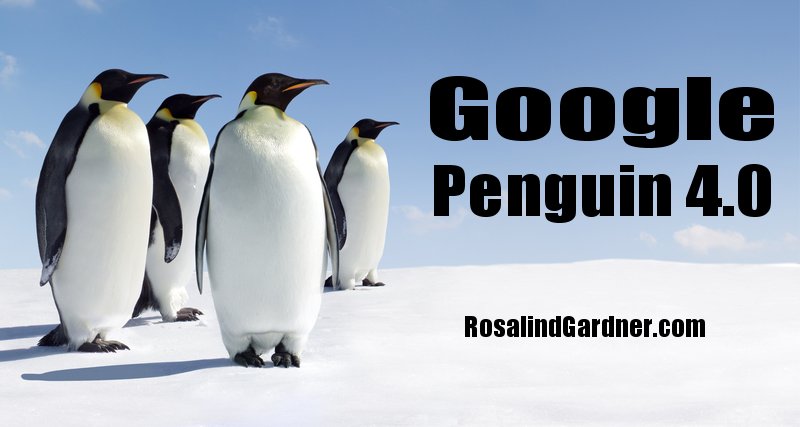 Google Penguin 4.0 was released on September 23rd, 2016.
Originally released in 2014, Penguin is one of the algorithms that determine where your blog will appear within Google's search results.
More specifically, what Google looks at is the recency (freshness) of your content, PageRank, region and the words on your site.
Here, according to the official announcement about Penguin 4.0 on the Google Webmaster blog, are the key changes made to Penguin in this roll-out:
Penguin is now real-time. Historically, the list of sites affected by Penguin was periodically refreshed at the same time. Once a webmaster considerably improved their site and its presence on the internet, many of Google's algorithms would take that into consideration very fast, but others, like Penguin, needed to be refreshed. With this change, Penguin's data is refreshed in real time, so changes will be visible much faster, typically taking effect shortly after we recrawl and reindex a page. It also means we're not going to comment on future refreshes.
Penguin is now more granular. Penguin now devalues spam by adjusting ranking based on spam signals, rather than affecting ranking of the whole site.
Both of these changes are very good news for webmasters that produce regular, compelling content. I especially appreciate the 'granular' aspect of the change – which should make higher rankings for smaller sites easier to accomplish.
Did you find this post about Google Penguin 4.0 informative and useful? If so, please share it with others! If you have a comment, question or suggestion, please leave a comment below!
Cheers,