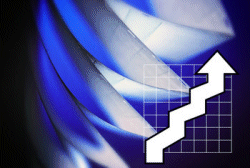 The following is a letter that I received from Jason Anthony in which he describes how he increased traffic to his site by 500%.
By result, his earned increased $25,000 a year (for the past four years) to projecting $43,000 in affiliate commissions for this year.
This increase is all due to one very simple addition to just one of his affiliate sites.
Find out how he did it…
Hey Ros,
Before I begin, I want to personally thank you for all you do for the affiliate marketing world. I feel as if I know you personally since I have been reading your website and then your blog for many years now.
Back in 2003, I purchased your Super Affiliate Handbook, and I was hooked. I created my first website, Alternative-Dating-Sites.com, to market a lot of the existing dating sites I was currently marketing via PPC. I took your advice and set up the site through Ken's Site Buildit, which I still use to this day.
I constantly added new pages to the site over the year, and started blogging a couple of years ago.
This is where things got interesting.
I currently have over 18 blogs and update 3/4 of them on a daily basis. (I do all of this is in my spare time as I have a full-time position as the Tourism Sales Manager for a CVB in the South). Yes, I am busy, but I love it!
The reason for this message is I was reading your blog entry about how John was earning $20 – $30 a day on his site after submitting about 15 articles.
I thought you and your readers might like to hear how adding both videos to a site as well as blogging on a daily basis has enabled my part-time income to go from about $25,000 a year for the past four years to an estimated $43,000 a year this year. Obviously, this doesn't put me in the range of an internet millionaire, but it is very realistic and something that any person can do.
Without going into extreme detail and taking up too much of your time, I just wanted to give you an example of how an idea I came up with (while showering incidentally, which is when these big ideas seem to always hit me, and why I now have a simple digital recorder outside my shower at all times).
Obviously, anyone who is on a dating site is looking for love. Therefore, there's a good chance they like love songs, right?
So, I added a Greatest Love Songs of All-Time section to my site at http://www.alternative-dating-sites.com/love-songs.html
I add new videos of love songs whenever I get a chance and here's what has happened:
Adding this one simple section to my site increased my traffic over 500% since June 2007. (June 2007 – Total Page Views – 9,310. Feb. 2008 thru today – Total Page Views 54,911.
How? Check out these searches on Google:
Greatest Love Songs – #2
Greatest Love Songs of All Time – #2
Best Love Songs of All Time – #3
Great Love Songs – #3
And many other top three listings…
I told a friend of mine who I've shared my success with that I was going to share this with you, and his response was, "Why would you share something that potentially can be duplicated and stolen by her readers?"
My response. First, if someone copies the idea, more power to them. Second, I want to share my success because I'd like to help others achieve the same success I have, and third and most importantly, I feel like I owe every bit of my success to you. If not for your book, your newsletter and your inspiration, I would have never started a site, and therefore would have never achieved the success I have. I truly believe that and wanted to share it with you.
Whether you've known it or not, you've been my personal mentor for years now, and I thought it was time I said hello and thanks!
Best Regards,
J. Anthony
Thank you, Jason! I love your story and the great tip, and I'm sure that the NPT readers will as well. I also agree with you 100% about sharing with others… in giving, we always receive SO much more in return. Here's to your continuing success! ~ Ros
Do YOU have a great affiliate tip or success story to share? Would you like to become a guest blogger here on NPT and get some great traffic to your site in the process? Read Become an NPT Guest Blogger to find out how.