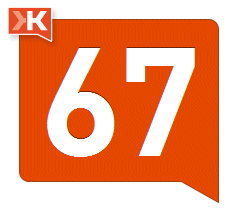 During the past several months, Klout has been making updates to improve their accuracy, functionality, and transparency.
Today, they launched major updates to the Klout Score, new product features, and a new site design.
These upgrades are an important step toward helping everyone discover and be recognized for their influence.
My personal score went from 53 to 67 overnight.
What's yours?
Haven't joined Klout yet?
Check Klout out now and while you're there, please add me as an 'influencer' if you have benefited from my body of work, i.e. the Super Affiliate Handbook, Affiliate Blogger PRO or this site.
Comments, questions or suggestions? Please leave a comment below!
Cheers,