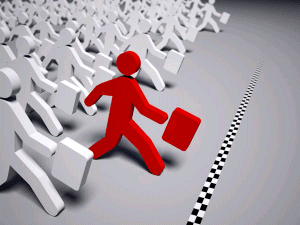 Sometimes you have to challenge yourself to do better.
This month, I've challenged myself to blog each and every day to my dating site at 101Date.com. The 'challenge' is due to the fact that I'm no longer too keen on the subject and have therefore been very remiss in posting to that blog.
Ya, I know… that's how I made my first million — BUT, that doesn't necessarily mean that I'm still inspired by the topic. 🙂
Too, Valentine's Day is a HUGE profit generator so getting traffic to the site through content will ultimately be worthwhile.
So, I'm using a few 'tricks of the trade' to succeed at this months challenge.
Re-posting old articles.
Working to finish posts that were drafted long ago.
Researching trade industry news.
Checking out some content spinners (yes, I know that's against everything I've ever taught you, but if I can auto-spin an article and then do a little work to make it sound human – hey, why not? Besides, the 7-day trial is only $4.97. 🙂
Anyway, that's MY challenge for February… the SHORTEST month of the year.
Anybody willing to join me?
Comments, questions or suggestions? Please leave a comment below!
Cheers,