In my previous entry, I posted the letter from Zango to its affiliates. The letter was rife with lies and deception…
Most noteably, "AdultFriendFinder stopped the campaigns in question and reconfigured them to avoid the potential of having a cookie overwritten or a home page targeted. In short, much ado about very little."
I call "Bullshit".
The graphic shown below was pulled AFTER Zango sent that letter.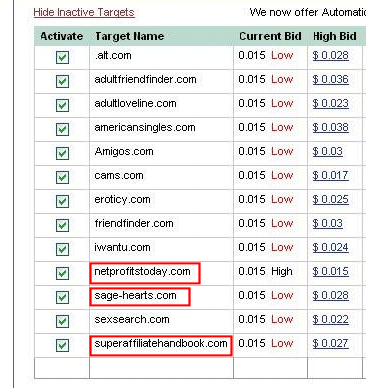 Much ado about very little?
Maybe Zango thinks a huge decrease in revenues (in one sector, comparing one year to the next) when traffic to the site in fact DOUBLED during that time.
I call it STEALING.
More to come… and look for my next article in Revenue Magazine. It probably won't contain the terms 'bullshit' or 'pissed off', but the sentiment will be there.
Still smiling… 🙂