PLEASE NOTE: This function is no longer available on Clickbank.
So, you're touring around the Clickbank Marketplace looking for a good product to promote and you find one that you like.
Before you grab the product hoplink and paste it into your full-scale review of the product, look for the Facebook "Like" button and give it a click as shown in the screenshot below.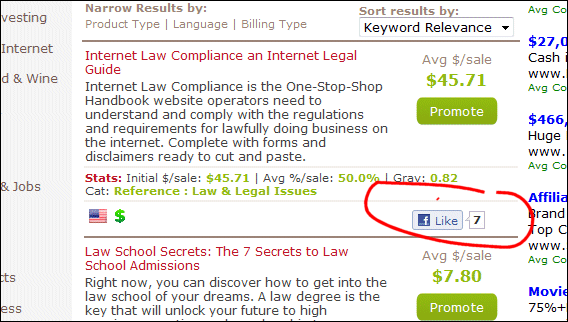 When you hit the "Like" button, ClickBank will automatically generate a HopLink to the product and post it to your Facebook profile as shown in the next screenshot.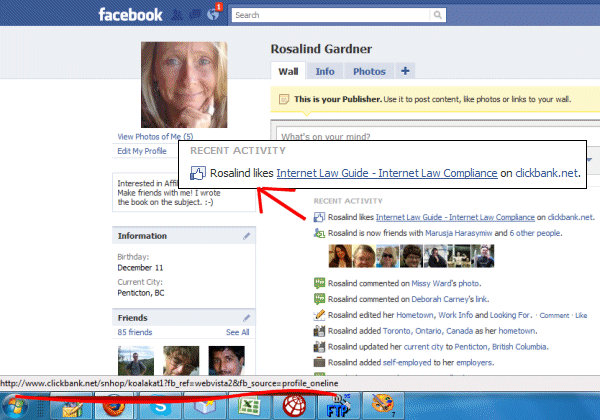 If any of your friends make a purchase after clicking your link, you earn the affiliate commission!
NOTE: To earn affiliate commissions, you must be logged in to your ClickBank account before clicking the Like button. ClickBank will not retroactively credit any sales resulting from links created when you are not logged in to your ClickBank account.