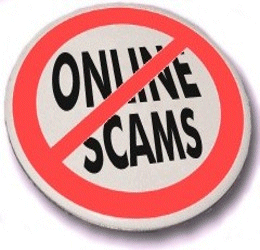 That's a catchy subject line for an email, isn't it?
Can't blame you if you opened it like I did.
I've recently received a number of emails coming through contact forms on my various sites, each with a subject along the lines of… "Noticed something about your WordPress Site".
Here is the full text of one those emails…
Subject: Noticed something about your WordPress Site

Message Body:
I realized while I was on your website that you have a WordPress website. At first it seemed a bit sluggish and was a little slow to load. I also had this problem a while ago with one of my WordPress sites. Webhosts like Godaddy, Host Gator, Blue Host, etc often overcrowd their shared hosting plans which can be bad for your website, have you ever looked into this?

There's a guide right on wordpress maintained by a member that shows you how to check for this in two easy steps. The guide is at:

*********.wordpress.com

If you have a moment, it's always a good idea to follow the two steps in that guide to test your current host. Your hosting is one of the most important factors for a WordPress based website. Good luck with your website!
The site that is linked to in each case looks much like this:

The copy makes valid points about overcrowding, site speed and WordPress Administration panel loading speed.
So, I checked my http://windingway.com site which is hosted on Bluehost and this is what I found regarding the number of sites hosted at the same IP address…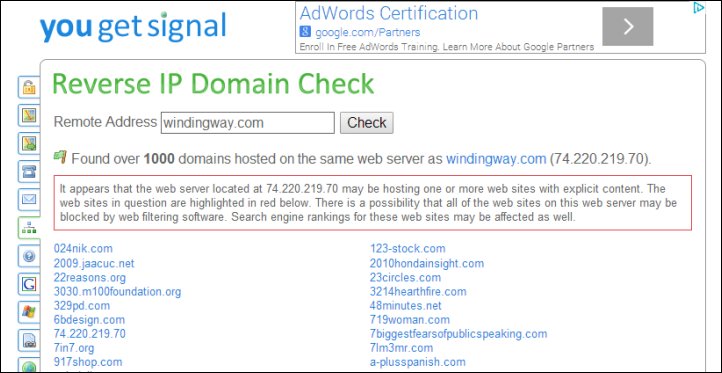 Oh MY!!!
They found over 1000 domains hosted on the same web server / IP address as windingway.com.
BUT, when I did the site load test, this was the result…

So, what was the 'something' problem that they noticed about my WordPress site(s)?
The REAL problem is that the people sending those emails are affiliate scammers and spammers…
They didn't notice anything about my websites other than they are WordPress sites.
Although I received similar emails pertaining to each of my domains, only ONE domain is hosted on BlueHost – the others are on my own dedicated server. It's easy enough to find out where a site is hosted by going to Whois.net.
Not that they would bother… they just look for contact forms and paste in their spam messages with the hope that someone will buy the hosting they recommend through their affiliate link.
If you DO get an email like that, just mark it as 'spam'.
We do NOT want to reward affiliates with commissions that they achieve through scamming and spamming.
Comments, questions or suggestions? Please leave a comment below!
Cheers,