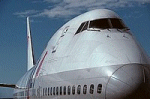 To see exactly how a blog is developed, BlogClassroom students will be watching videos that show the transformation of our latest affiliate site, Roamsters.com, a travel blog that my friend Ed and I have long wanted to start.
BlogClassroom students will see how a WordPress blog is installed, entries are posted and changes made to the original Kubrik template. Every aspect of blogging is covered in the course – from moderating comment spam, to installing plugins and generating traffic and revenue through social bookmarking.
Although the course is currently closed to new students, Anik Singal and I may welcome new members at some point down the road. So, stay tuned!
P.S. Feel free to drop a comment at Roamsters.com! 🙂