Note: This company no longer serves 'little guys' or has an affiliate program.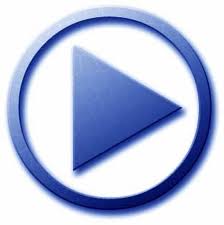 Imagine how many more sales you would get from your video marketing efforts when your affiliate links are placed directly in the video viewing screen.
What if your videos included an Aweber / Constant Contact or iContact autoresponder signup form? Want to bet that you'd grow your email lists faster?
Those are just 2 of the ways you can improve your conversions when you use Viewbix, a new video marketing tool that adds interactive apps to the viewing experience.
In the video below I demonstrate how easy it is to add just some of the over 2 dozen apps available to Viewbix users. You'll also see how I've used it myself.
Check out this phenomenal list of features and apps that you can add to any video and have viewers access them without leaving your video!
Details – Add details of your product or service
List – Add a custom list of links with descriptions and photos.
YouTube video(s) – Direct viewers to your Youtube playlist.
eBay – List your eBay auctions. End times and current prices update on the fly.
Twitter Feed – Viewers see what what you're tweeting without leaving the video
Skype – Viewers can Skype you right from the Viewbix video
Flickr and Picasa – Copy in your RSS stream from either service and show your pics in the photo viewer
RSS Feed – Viewbix video is constantly updated with live RSS feeds.
Google Map – Add your business or other address and let people see where you are. .
Mail Chimp – Let users sign up for your newsletter and read past campaigns.
Yahoo Weather – Show your viewers the current weather in any location you choose.
Aweber, iContact – Allow users to sign up for your newsletters and mailing lists.
Upload Photos – Upload photos directly from your computer
Facebook Photos – Import pictures from your Facebook account
QR Code – Insert your QR code.
Coupon – Add a coupon that can be printed right from the player.
Slideshare – Embed a Slideshare slideshow directly into your viewbix video.
Music – Upload an mp3 or create a playlist that can be played right in the Viewbix.
Stock quotes – Provide your company stock quote within the Viewbix window (Powered by Yahoo Stock Quotes)
Viewbix currently offers 2 free players as well as Pro plans starting at $19.95 for branded players, premium apps and detailed analytics.
Check Viewbix out today and let me know what you think!
Comments, questions or suggestions about Viewbix? Please share your thoughts below!
Cheers,