I could write about many more than 10 words that make bloggers seem dumb, but let's keep it simple to start. 🙂
I recently heard a CNN broadcaster use the word 'orientate', and she was NOT discussing a map, or its orientation.
Grrr… How VERY wrong.
Incorrect word and grammar usage frequently frazzles my brain (and others with average English language skills) to the extent that we lose the overall message while we ponder how the speaker or writer managed to graduate from grade school, let alone university.
Note: My grade school comment does NOT apply to those who blog in English as a second language.
I admire you!
However, it IS worth your time to learn the lessons below. 🙂
As for all you native English speakers – here's a review…
Irregardless – NOT a word, despite the fact that some dictionaries include it, for the following reasons:

Containing the suffix 'less', regardless already means 'without regard'.
Adding the negative prefix 'irr' to regardless, is therefore redundant.
Moreover, 'irr' nullifies the existing 'less', making it a double negative.
Ergo, 'irregardless' actually means 'with regard', yet those using it typically mean to say (write) regardless.

Orientate – The word is 'orient'. The only time 'orientate' or 'orientated' is acceptable is when referring to the orientation of a map to its compass points – BUT 'orient' will suffice and simplicity always works best.
Ironical – Use 'ironic'.
Conversate – Use 'converse'. We don't conversate, we converse.
Lie vs. Lay – Instructing your dog to 'lay down' is going to confuse him as he wonders 'lay WHAT down?'. The correct phrase is 'lie down'. Lie means 'to recline', whereas 'lay' means 'to place'.
It's / Its – Apostrophes seem to pose problems for many bloggers. 'Its going to rain' is wrong. It's is the contraction for 'it is', therefore 'it's going to rain' is correct. 'Its' on the other hand is possessive pronoun, indicating that 'it' owns something, e.g. 'its name'. By the way, never use Its'.
There / Their / They're – They are over 'there' at the river and 'they're' getting ready to go canoeing.
Than / Then – Than is a conjunction used in comparisons. That hamburger was more than I could eat. Then is an adverb usually denoting time. They are coming at Christmas, we'll see them then. Then can also mean in addition or in that case. If you plan to ski, then you'll have to buy tickets.
Your / You're – Your is possessive – that's your hat. You're is the contraction for 'you are'.
Accept / Except – Accept is a verb that means "to receive, admit, regard as true, say yes." His application to Stanford was accepted. Except is a preposition that means "excluding." I know everyone here except the fellow standing in the corner. I can't accept this gift.
OK, go ahead, find all the bloopers on my blog and I'll correct them. 🙂
Did you find this post informative and useful? Do you have pet peeves about grammar and word usage? If so, please share it with others! If you have a comment, question or suggestion, please post it below!
Cheers,


---
Want to improve your writing?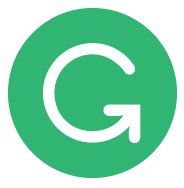 Well, you CAN if you use Grammarly's proofreading software that includes grammar, spell-checking and more. Grammarly is trusted by more than 300,000 students at leading universities as well as professionals at nonprofits, startup businesses and Fortune 100 companies.
I use Grammarly !