"Aweber is still the best autoresponder service available – bar none."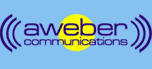 If you've been searching for a service that will let you build a list of subscribers, deliver auto-response messages and send broadcast news to those subscribers, then you already know that there are many different options from which to choose.
You may be finding it difficult to choose, so… I'm going to make your choice simple.
I have been using Aweber's autoresponder service since 1998. For comparison purposes only, I've tested many of the other autoresponder services available and have ultimately cancelled all but Aweber's service.
With Aweber, you get everything you need to build your email marketing campaign at a reasonable price.
Unlimited Autoresponders, Broadcast & Followup Messages
These are the most basic benefits of having an Aweber autoresponder account:
Unlimited autoresponders so you can set build a different for list for each of your sites or pay per click campaigns.
Unlimited follow up messages. You can have something as short as a 5-part autoresponder series or build one that delivers a message to your subscriber every week for a year… or longer. It's up to you.
Unlimited braodcast messages lets you share news with your subscribers on an ad-hoc basis.
Unlimited message length. There are some services that restrict the amount of text you can send.
In addition to support, the Aweber guys frequently blog and write articles about email marketing topics such as "Just Because We Publish, Doesn't Mean You Read" and "Confirmed Opt-in Myths Exposed".
Personalization, Shopping Cart Integration and more…
The features that you get with Aweber's service is too extensive to list in this article, but here are few:
Your messages can be personalized to include your subscriber's name.
Send your messages using text, HTML or both — and you can choose from a number of pre-designed HTML templates.
A WYSIWYG editor is available for the HTML challenged.
Click-through and open rates are tracked automatically.
You can send attachments such as ebooks or PDF's along with your messages.
Aweber is easily integrated with Paypal and other third-party shopping carts.
Free customer support via phone, live chat or ticket submission. This is one of the few autoresponder services that has support available on the weekends – and their support is fabulous — they actually answer the question that you asked! 🙂
Aweber makes it easy for you to start using their system as well, with free training videos that show you how to do everything on a step-by-step basis.
Creating your opt-in form is as simple as navigating to the "Web Form" section, filling in 4 form blanks and selecting one radio button. All you have to do then is copy and paste the code where you want it on your site.
Pricing
| | |
| --- | --- |
| Subscribers | Monthly Cost |
| 0 – 500 | $19.00 |
| 501 – 2,500 | $29.00 |
| 2,501 – 5,000 | $49.00 |
| 5,001 – 10,000 | $69.00 |
| 10,001 – 25,000 | $149.00 |
| 25,000+ | Contact Aweber |
You will have no trouble covering the cost of the service as your list grows, because with MORE subscribers you'll be making much MORE money!
So, as I've been telling new Internet marketers and webmasters for years — with more features and lower prices, Aweber is still the best autoresponder service available – bar none.
Visit the Aweber site now to learn more…
Did you find this post informative and useful? If so, please share it with others! If you have a comment, question or suggestion, please leave a comment below!
Cheers,