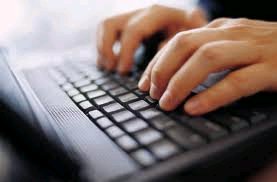 I can hardly believe that I've never told you about my all-time favorite software before!
It didn't really occur to me until I was at AdTech in New York and was dealing with the frustration of having to work without it because I'd forgotten to load it onto my laptop … again!
Later in the conference, during a discussion about software with some webmaster friends, I mentioned my oversight and was absolutely shocked to learn that some of them did not use this software.
WHAT?
I honestly thought that all computer users (not just webmasters) would not only know about – but rely on – this fantastic little productivity tool that reduces workload and saves a heap of time.
Check out the video above (if you haven't already) to see how slick how it works.
The Solution – Auto Macro Recorder
Auto Macro Recorder is a easy-use macro program for you to record what you operate or write in the computer by mouse or keyboard.


It can save all operation records to a script file automatically, and you may modify the script file and replay it manually.


Very easy to use! Just Record — Save — Replay 3 steps. You don't need to have any program experiences.


Record all operations in any applications even it don't support Macro.


It can automatically repeat many times on whatever you do or test so that you don't need to stare at the computer. If you work with a computer,you need it.
Check out Auto Macro Recorder now.