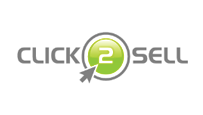 Have you heard about Click2Sell, the new online marketplace that has positioned itself as a direct competitor to Clickbank and Paydotcom?
While chatting with one of Click2Sell's owners, Vytis, I learned that the Click2Sell group really took Clickbank merchant and affiliate complaints into account and built a much-improved marketplace and affiliate network.
Unlike Clickbank, Click2Sell permits the sale of physical products (as well as digital goods and subscriptions) and does not charge its vendors a set-up fee. Better still, managers can track and control affiliate activities – meaning that they can actually communicate with their affiliates.
Wow! WHAT a concept!
So impressed am I about Click2Sell's features, that I've included a fairly exhaustive list of Click2Sell's major features and benefits below:
General features:
You can sell downloadable, material and subscription products.
Merchants have wide variety of payments options (can even accept direct credit card payments from their customers and receive all payments instantly). Supports Paypal, Authorize.net, Worldpay and Google Checkout payment gateways. (Moneybookers is to be integrated soon).
Merchants receive funds to their Paypal, Authorize, Worldpay and Gcheckout merchant accounts instantly.
Merchants and affiliates are able to communicate with each other.
Everything (merchant and affiliate activities) can be done in the same account which is free to create, no upgrade costs and so on.
Affiliate information:
Up to 95% sales commissions
Accounts are completely free.
Multicurrency supported – Receive commissions in the currency of your choice, regardless of currency in which product is sold.
6 month cookies – If a returning visitor (which was first referred by you) buys a product within 6 months – you get a commission.
Merchant rating system: if a merchant fails to pay commissions within given timeframe, his/her rating is lowered. If there are still unpaid commissions he/she is banned from the system and is put on hall of shame so affiliates know which merchants are reliable. Click2Sell system ensures that all affiliates are paid.
Opportunity to earn 30% from referred member's fees paid to Click2Sell as long as they remain active.
Affiliates receive their commissions via Paypal or Moneybookers account.
Merchant information:
No set-up fee (Clickbank charges $49.95).
There is no product or sales-page approval period.
Merchants may set any price for their products.
Fees range from $1 to $3 US per sales transaction. Clickbank charges $1 US plus 7.5% of the purchase price.
Convenient affiliate payment system – takes only a few clicks.
Mass payment to affiliates function is available. Everything is done (by a few clicks) from the same merchant area (no need to login to Paypal and upload txt files).
Merchants have complete affiliate tracking and control.
Merchants can set a custom commission rate for a specific affiliate.
Merchants may ban unwanted affiliates, approve affiliates automatically or manually, and can offer promotional tools for affiliates.
A merchant may choose the countries that he or she wants to sell to.
Set automatic product price increase or decrease.
Customize pre-made affiliate page, checkout page.
Encrypted product download pages.
For added security, download links expire after 72 hours.
Merchants have 100% control over refunds of their products.
Statistics:
Select either a General or Daily reports of your sales.
See how many views, unique visitors and sales your sales-page got (by direct links or affiliate links).
You can create different tracking channels to test various advertising options.
Detailed transaction reports.
Track each product's performance in the Marketplace.
Track percentage of sales made by affiliates
Statistics of keywords (an user will know exactly what keywords are used in search engines by sales-page visitors).
Statistics of referrers (what websites are bringing the most targeted visitors to your sales-page).
Statistics about search engines (how many visitors and buyers are brought by each SE for every certain keyword)
Support features include:
Help desk
User guides
Support forum
FAQ
As of the time of writing the Click2Sell listed 342 products, and those numbers are increasing at a steady pace as the marketplace becomes more popular with merchants and affiliate marketers.
When you look through the Click2Sell Marketplace, don't be swayed by the fact if some products display a 0 percent conversion rates. The system is still fairly new, so it will take some time for an accurate picture to develop.
My hat's off to the Click2Sell developers.