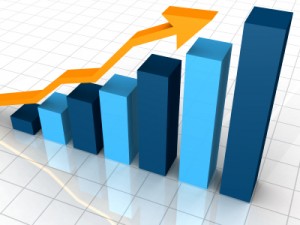 I speak at multiple Internet marketing conferences each year like SMX and Affiliate Summit on the topic of SEO (I'll be doing a full day SEO Training in New York this August). As a result, I've heard a lot of questions and seen a lot of "situations" involving search engine optimization. And while many of them I'll gladly agree are open to debate and theory, there are a few SEO questions that come up regularly that make me want to beat my head into a wall.
Below are five common SEO myths that I wish would finally die:
#5: Meta keywords matter
The use of the meta keywords tag hasn't mattered in regards to search engine rankings since almost the beginning of my career as an SEO over a decade ago. The meta keywords tag won't harm you if it's in your site header, but spending any effort to create them is a complete waste and has been for almost a decade, since the last search engine using them publicly announced abandoning them as a ranking factor. But the topic refused to die, causing Google to issue a public statement confirming once again that they don't consider the meta keywords tag at all in 2009.
I think part of the reason this subject refuses to die is that the meta description tag still has limited use in Google. But the meta description tag isn't used to determine where to rank you in the results. It's used as the snippet for your site at times. So, it can be very useful in increasing your click through rates in the search engine result pages (SERPS) but it won't help you get the rankings needed to be in front of users TO click on it.
#4: You should submit to search engines
Tons of snake oil SEO companies still tout search engine submission as an offering. However, submitting to search engines through general "submit here" URLs is futile and useless. Providing that your site has a link or people visiting it, it will get found – and indexed – by the search engines. And if it doesn't have links or visitors, then you're not going to rank in the algorithms of 2011 anyway, so being indexed in the engine won't make much of a difference.
The quickest way to get a new site indexed is to promote it, legitimately. Get it publicity and get it basic links and the search engines will find you. And once they do, the promotional efforts you've employed will actually help you rank as well. The exception to this rule, in my opinion, is if you have a large or "complicated" site and want to submit an XML Sitemap to Google through its Webmaster Tools section. However, don't confuse this with search engine submission services submitting your site to "thirty engines" snake oil.
#3: Using the 'nofollow' tag on internal links helps you direct internal Pagerank
The nofollow attribute was originally created under the claim that it was a joint effort by the leading search engines of the day (in 2005) to help fight blog spam. The theory was that if easily spammable platforms like blogs employed the use of the nofollow tag, the value of the link to the spammer would be worthless. If blog spamming no longer worked as a "ranking technique" as a result, then the incentive to do it would be removed and spammers would attempt to move onto the next target.
Since then, the tag has "evolved" to be used to not transfer credit to paid links (a practice Google has been "at war" with for a long time) and for a short time, was a way to direct (or sculpt) internal Pagerank to the pages you thought were most important on your website. Even Google's own Matt Cutts answered that the technique was "allowed" (though stressed they didn't see the point in putting a lot of effort towards it) during a SMX panel we both spoke on in 2008.
However, it wasn't long before industrious SEOs found ways to abuse sculpting forcing Google to change how they treated the tag on internal links and thus killing the ability to sculpt internal Pagerank with the nofollow tag.
#2: Toolbar Pagerank matters
First, let's acknowledge that long gone are the days when Google's algorithm was based primarily on Pagerank. Second, I'd like to be clear that there is a difference between the real, internal Pagerank of a website that Google uses as a part of its algorithm and the green pixels you're shown in the Google Toolbar (referred to as TBPR – Toolbar Pagerank.)
Way back in the day, the higher your TBPR was, the more valuable Google considered your site and the more your outbound links were worth. So, webmasters who knew this decided to only target links from sites that had a TBPR of 4 or more. While the original "truth" behind that method has long since become fiction, it unfortunately is still a "strategy" employed or suggested by some people who call themselves SEOs. Currently, Toolbar Pagerank seems to have no direct correlation to higher rankings or higher link value, though it is suspected to have some correlation to higher indexing rates. Matt Cutts has been quoted stating that he himself would like to see Toolbar Pagerank go away (I suspect as he may realize it's mere existence prolongs the death of the TBPR related SEO "strategies." )
#1: Google hates affiliate websites
Google doesn't hate affiliate websites. Google hates crap affiliate websites. If the affiliate site is thin or contains the same duplicated information as a thousand other websites that are affiliates of a merchant (think affiliate datafeed sites) with no differentiation to it, then yes, Google is likely looking for your "type" of sites to suffer in upcoming search engine updates. But if you can find a way to create a value add and make your affiliate website into an affiliate brand and promote it via legitimate methods within the Google guidelines, then you're not a specific target and you likely don't need to fear every update. If you're in the former category, learn how to survive the affiliate evolution and make defensible websites Google not only doesn't hate but ones they actually want to rank.
About the Author
Rae Hoffman-Dolan aka "Sugarrae" is an affiliate marketing veteran and provides (extremely) occasional SEO consulting services specializing in SEO audits and link building techniques. In addition to being the SVP of Marketing for Speedy Incorporation Service, she is also the author of the often controversial Sugarrae blog. You can connect with Rae via Twitter or via Facebook.