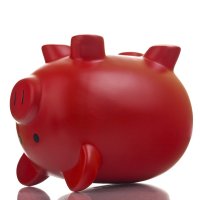 As the economy worsens and the price of basic goods continues to skyrocket, an increasing number of people are asking whether it is feasible to do business as an Internet marketer with a poor or bad credit rating.
The short answer is a big fat "YES!"
Sure, building an online business with bad credit or without a credit card is going to be somewhat more of a challenge than if you had unlimited resources and a Platinum Business Credit Card from American Express, but it IS possible.
Internet marketing is actually an excellent choice for those with little or no credit.
Most of the tools and services that you need to run an online business are either free or very inexpensive – and some services will accept checks and money orders for payment.
Provided you have access to a computer with an Internet connection, the most basic tools of the trade are a web site and a way to build your subscriber list, both of which can be obtained through free services such as Blogger and Feedburner.
You can make your site look attractive using free templates, graphic and photographic images which are widely available online. Simple software such as file transfer utilities as well as text, HTML and graphics editors are available for free through download sites such as Tucows.com.
Basic market research and writing your own content costs only time. Partnering with online merchants as an affiliate is also free. Lastly, there are numerous ways to get traffic to your site for free, including article marketing and social media marketing strategies such as blog commenting.
An important caveat about using free domains and hosting.
Using free hosting services is a bad plan for the simple reason that after building a profitable business your site may be taken offline without warning. I share a story in my book about having that happen to one of my sites.
Furthermore, many merchants do NOT accept affiliates who don't have their own top-level domains, i.e. mydomain.com. The programs that you can join with a free site generally need tons of traffic to produce even modest earnings. Such programs include Google Adsense which pays for people to click away from your site; and Amazon, which offers relatively low commissions on low-priced products such as books and videos.
Another huge drawback to free hosting services is that when you do decide to move to your own domain (and you will), you'll lose most of your feed subscribers. Because the list you build and the relationships you establish with your site visitors will become your most valuable business asset, it is therefore absolutely essential that you establish a solid foundation for your business from the outset – which means having your own domain.
The largest cost you'll have for starting a business as an Internet or affiliate marketer is for domain registration and web hosting.
Fortunately, you don't need a credit card for either service, as BlueHost – which has my highest recommendation – accepts PayPal, checks (U.S. Only) and money orders.
Furthermore, Bluehost will cover your domain registration fees when you purchase either a 12 or 24 month subscription. Respectively, pricing for those subscriptions is currently set at $7.95 and $6.95 per month, or $95.40 and $166.80 due at signup.
Having said all that, your first objective should be to repair, build and re-establish your good credit rating.
You can do that by scrambling together whatever money you can muster and getting either a prepaid debit card or a secured credit card, both of which are specifically for people with poor or no credit.
Both types of cards require that you deposit cash into an account that then becomes the credit line for that account. For example, if you put $300 in the account; you can use your secured credit card to charge up to $300 in purchases.
As you use the secured credit card, your credit rating will improve over time to the point that you may no longer be required to make advance deposits, and become qualified to hold an unsecured credit card.
As the saying goes, "when the going gets tough, the tough get going", so don't let a bad credit rating discourage you from starting your own online business. Use the situation to drive your determination to succeed in such a big way that you'll never have to worry about a bad credit rating again.
---
Credit Cards for People with Bad or No Credit
As the U,S, economy sinks to new lows and the prices of oil and food rise to new heights, more and more ordinary working people are having a hard time covering the cost of basics such as food, housing and transportation.
After defaulting on a payment or two, many find that their credit rating has plummeted to the point where they are considered a credit risk and have difficulty obtaining credit.
How frustrating that just when you need credit, it becomes harder to get it!!! It's especially frustrating if you want to start a business to earn more money and can't get a credit card.
Fortunately, you may be able to get a secured credit card or prepaid debit card even if you have poor or bad credit.
A secured credit card or prepaid debit card requires the user to deposit money into the credit card account before the card can be used.
Once money is deposited into the account, the secured credit card can be used to purchase items. The prepaid debit card or secured credit card will not allow you to exceed the amount of money you deposited into the account.
Check out this prepaid credit card for folks with poor credit.
In summary, don't accept a poor credit rating as a reason NOT to start your own Internet business. Use the system effectively to rebuild and re-establish your credit rating.