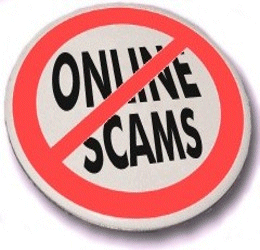 I recently received the following email to my Super Affiliate Handbook ebook support address from a fellow who is obviously more than just a little bit cynical about Internet marketing business opportunities due to work-at-home scams:
HELLO

I've just recently been ripped off by a work-at-home scam and I need to be sure you are not going to do any of the following.

Leave me with no way to contact anyone for support.
Ignore my emails but at the same time send more of your own FORM emails trying to make a sale.
After I order your product, you then proceed to tell me that I need to pay more money for coaching, mentoring, or to move up to the next level

You see, I have never had an online business and have no website and I am interested in affiliate marketing but need a lot of help to implement this project. I am willing to work and have the desire, just don't have the knowledge.

Need to know you'll be there.

Please email back.

THANK YOU,
Joe
Here's my response to Joe and everyone like him…
Dear Joe,

I appreciate what you are asking, as I know there are many work-at-home scams out there and I'm very sorry to hear that you were caught up in one.

I appreciate and applaud your due diligence in researching my product prior to investing in it.

However, there is a limit to what one can expect to receive in terms of support depending upon the amount you pay for a product.

If you buy a $5000 coaching program, what you are asking for is completely legitimate.

On the other hand, when you buy a $27 ebook, expecting much more than product download support is somewhat unrealistic.

Granted, I personally answer questions here on my webmaster information site but what I personally do is beyond what you can normally expect from industry 'experts'.

So-called EXPERTS typically sell you their knowledge via ebooks on the cheap and then never answer your questions. So, if you want to ask questions about the content in their books, you should be prepared to pay for their time and advice.

In other words, before you buy a product, you should research all the offerings your chosen expert has available and if those products meet your needs.

For example, if you want personal feedback, check to see if your expert has an 'ask questions page', a membership site, or offers one-on-one consultations.

To be clear, personal consultations are generally more expensive than membership coaching offers.

For just a moment, put yourself in the busy shoes of your 'expert'.

Would you spend much time answering questions from people who spend $27 to buy your book, or, would you choose to work harder with those who pay more for your valuable advice, i.e. one-on-one coaching and consultations?

Take that as a BIG hint as to how you should build your business AND avoid work-at-home scams.

Cheers,
Rosalind
Comments, questions or suggestions? Please leave a comment below!
Cheers,