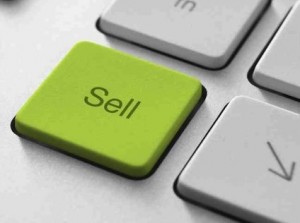 Business is easy to think about but hard to run. It's like a marathon and it'll take a lot more from you than just the intention, the thought, and the execution. If you are planning to sell your goods online, there's a lot more to it than just an idea, sourcing (or manufacturing) products, and making a profit. Is it really that easy? Or is it tough and competitive enough to discourage you even before you begin?
To start with, you have the basics to cover. As Mark Hayes points out on the Shopify blog, you have due diligence to find the perfect product to base your business on. Mark has quick examples to help you figure out your potential market size, the nature of your competition, ways to source the products, finding target customers, and setting pricing strategies.
Matt Winn of Volusion also has a comprehensive guide to help you sell your products online. But all that is a part of just "figuring things out." The hustle, however, is a lot harder than it seems…
Honesty is the Best Policy
No matter what product you choose to sell, you need faith and absolute confidence in your products. If you were an authorized reseller or a premium reseller for Apple products and recommended accessories, you wouldn't have a lack of confidence for sure. Instead, if you're selling products that you make on your own or if you're a reseller of less popular brands, it just gets harder to be honest and straightforward.
That, however, is not the only ingredient of the secret sauce. You'd have to know your products inside out before you can try explaining them to customers. Being a "product expert" gives you the additional advantage of being able to emphasize all the features and benefits of your product and even cross-sell or upsell other products.
For instance, your product descriptions could include suggestions that customers wouldn't know unless you tell them.
 Plantronics BackBeat Go 2: Best suited for you if you love music. For making or taking phone calls try Plantronics Voyager series.

Plantronics Voyager: Your business/office solution for making or answering calls with multiple devices. Try the BackBeat Go 2 for entertainment, music, and movies.
Obviously, you know a lot more about your products than your customers do (despite tons of information about products online).
Just be honest, upfront and vocal.
Build Bridges between the Real and the Virtual
If you have a retail establishment with an ecommerce website, you can't expect your customers to visit your store and then wait for them to go back home so that they can visit your online store to buy. If they made up their mind to make that purchase, the best time to allow them to buy is now. For this to happen, there needs to be a "bridge."
Customers walking in could touch, feel, try, and muse over your products. When they are ready to buy, you could bring the web to them. Using real world ecommerce integrated POS solutions, small businesses can build those bridges to help sell quickly and seamlessly. You can sell both online and offline with a simple iPad app, while being able to track inventory and purchases, and allowing customers to pay with multiple options.
Waiting for your customers to go back only so that they can connect to your store is disastrous for your business.
Facilitate Gateways to Everything
So, this customer walks into your store (or visits your ecommerce store). She surfs for a while. She browses through your products, adds a few to the shopping cart, and finally checks out (hopefully). But then, what else is happening? You see, making a purchase is an exciting thing to do: Most shoppers love the fact that that product they just bought is going to be theirs! This is an emotion that's worth investing in for businesses.
Have social media buttons placed strategically at the time of checkout. Allow your customers to brag about their purchase. Open gateways for them to recommend products to friends and let the world know about their buy.
None of this is going to happen with the sharing gates closed. You have to facilitate these interactions and social engagements. Are you going to do it right?
Stop the Marketing Channel Fixation
Don't get fixated on any one kind of digital marketing channel. For instance, don't obsess about SEO, which includes stuffing product descriptions with keywords and links. One "keyword" in the product description (most likely the brand name) that piques customers' interest is more than sufficient.
Focus on strategic content that does a lot more than manipulate the search engines. Work with your engagement strategy and brand conversation management on social media using tools such as Buffer for Business or HootSuite. Aim to please and persuade your visitors (rather than search bots) because income traffic won't mean a thing if you can't convert.
Work on the digital marketing channels that work best for you. Blogging works well, and so does creating and sharing parallel content such as slide decks, product videos, and tutorials. You can even have a self-managed community around your brand or products using a tool such as GetSatisfaction.
Solicit Feedback, Improve
You can't work with "perceived" feedback. While you can think of suitable upgrades on enhancements for your products, nothing works better than your own customers giving you criticism, advice or tips for improvement.
Then again, you'll need a way to make it happen. Start by building simple input forms or questionnaires using Google Forms, Wufoo, or SurveyMonkey. You can also gain precious insights into user behavior by taking advantage of tools such as Qualaroo for surveying visitors while they're browsing specific sections of your site and Olark for engaging them in a live chat.
Product improvement, if there has to be such a thing, ought to be quick and responsive.
Of course, all of this work is recurring. There's no such thing as set it and forget it. It takes years of continuous work before you get anywhere close to your goals. It's doable but difficult. Are you up for it?
Businesses are a result of meticulous planning, flawless execution, and an unflinching commitment to results.
You can't do with anything less.