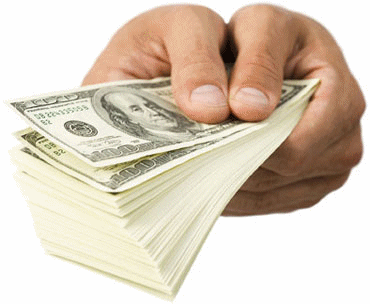 I just re-read the following comment regarding a merchant-side affiliate tracking problem that Kaycee posted to our forum some time ago.
I was appalled by her merchant's response and wanted to make all of our readers aware of how best to handle a sticky problem such as this one.
I have a niche website featuring several merchants. Of those, two have been very steady earners for me for the last year …

About 6 weeks ago, all of a sudden conversions from the one of those merchants completely tanked! Zilch, zip, nix, nada, nothing. I'm not doing anything different, links are working fine, their merchant account is active, nothing broken on their website that I can see and I'm still sending them more or less the same amount of traffic which is reflected in my Shareasale stats. Their overall performance on SAS has flatlined also.

As a comparison, the other merchant is still converting at their usual rate.

Should I ask the program manager about this? I'm not even sure what or how to ask …

Any thoughts?
It sounded to me like the problem was probably a tracking issue at the merchant's check-out and recommended that Kaycee should contact them ASAP.
Kaycee later posted that the merchant confirmed that they had indeed updated their site and accidently left the affiliate code off the "thank you" page and that it was now fixed.
I suggested that Kaycee contact them again and ask that she be paid commissions on estimated sales.
She did, and the merchant's reply was "No, sorry, we can't do that".
Say WHAT?
Over the years, I've encountered affiliate commission tracking issues on the merchant side several times and the merchants ALWAYS paid up – based on each affiliate's previous traffic and earnings history.
In many cases, a 'bonus' percentage was added to the commission payment as an act of good faith.
Those merchants realize on which side their bread is buttered. They were still making sales because their affiliates were still sending traffic.
They also know that if they don't take the appropriate course of action to compensate their affiliates fairly, their reputation is at risk. There's no shortage of opportunity to out bad merchants on affiliate forums.
So, "no, sorry" isn't an answer.
The correct response is just basic common sense — you break, you pay.
After receiving an unsatisfactory initial response from the merchant, I would have broached the issue with the network directly. In the unlikely event the network couldn't solve the problem, I would most certainly have advised the merchant that I would no longer promote their product. Seriously, why would an affiliate want to work with a merchant who apparently doesn't know how to work on their own site without breaking it and then cheats affiliates out of commissions.
Last but not least, I would have chatted the issue up on other affiliate forum and named names.
And therein lies the biggest clue. I've never had to resort to that last step.
Have you encountered affiliate commission tracking issues on the merchant side? What was your merchant's response? Were you able to come to an amicable solution? Let us know.