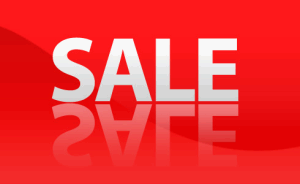 I just heard that a good friend of mine, Paul Smithson (the creator of the award-winning website design software, XSitePro and a heap of other software and best-selling courses), has opened the doors to the general public to get their hands on his closing down sale.
This is NOT the cyberjunk that you see so much of on the Internet these days. This is real, genuine software and wonderful training courses that thousands of people have been using over the last decade.
I've used the software and training myself, and can tell you that they have stood the test of time.
Back in August, Paul put together the set after announcing that he wanted to focus on getting back to peak fitness. The problem was, it sold out so quickly, that only his own, existing customers were able to purchase – and even some of them missed out!
He promised back then, that if there was enough demand, he would ask the production company to run off a new batch – and give everyone else the chance to get their hands on the bargain of the decade.
In a nutshell, there are five DVDs – over 20 gigabytes of top-quality content that is literally crammed with:
award winning website design software
graphic design software
website commenting software
website traffic acquistion training
website building training
graphic design training
headers
templates
interviews
video tutorials
reports
and much, much more…
To clarify, this is all of the products he has released over the last decade (an astonishing total worth well over $3000), bundled together across 5 DVDs.
Now for the GREAT news! I've managed to secure a discount coupon for you. This will get you a $100 discount off the closing down offer. That means you'll get everything in the closing down sale at HALF the
price!
Visit Paul's site now to check out the pages and pages of content included in the sale – and don't forget to use the coupon code below when you go to purchase.
CLOSING
These are just some of the incredible comments about what's included on the 5-DVD set, from the folks who purchased the first time around:-
"It's the best bargain money can buy!" — Sterling, USA

"I have to say I was not prepared for the sheer enormity and quality of the content you have crammed in and made available for such a ridiculously cheap price." — Ian, Derby, UK

"If you miss this one you have missed one truly fantastic offer!" —
Jack, Oklahoma, USA
I hope that you take advantage of this great offer.
Warmest regards
Ros
P.S. Don't forget to use the coupon code – CLOSING – to get the $100 discount!