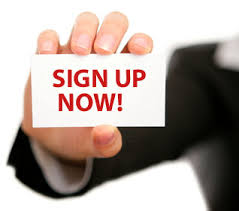 I've been asked to sit in on what promises to break all records for the largest "group consulting" session ever conducted…and I want to invite you to sit in and benefit – free!
http://www.TheFantastic40.com
It all takes place online, August 12-16. There will be five 2-hour daily sessions featuring eight experts in marketing and business…a total of 40 experts. Every one one of us will be answering live questions from you. Specific questions. Answers designed to get you "unstuck" and on your way to the kind of success you've been hoping for in your business.
In addition to answers to your own specific questions, you'll also benefit from all the answers the panels will be giving to other attendees. They're also bringing a huge array of exciting free gifts and discounts that will be available to everyone who registers here:
http://www.TheFantastic40.com
I don't see how you could go wrong registering for this and attending all the sessions you possibly can. I hope to see you there!
Comments, questions or suggestions? Please leave a comment below!
Cheers,