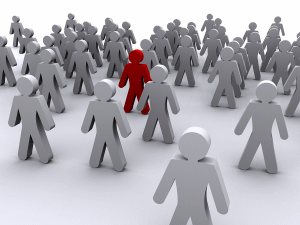 If you promote tools and services to online entrepreneurs as an affiliate, you understand the term 'product launch bandwagon'.
It's the process by which your inbox is suddenly filled with promos — all for the same product. Scan those messages, and you see that most of them are verbatim 'cut and pastes' from the merchant's affiliate toolbox.
In the last couple of weeks alone, there have been launches / relaunches for:
Brad Callen's Keyword Elite
Affiliate Classroom 2.0
Joel Comm's Elevate Blueprint
Rob Benwell's Blogging to the Bank
Yanik Silver's Public Domain Goldmine
Kevin Wilkes's Nitro Webcasts
…and many, many more.
I didn't send a promo about even one of them.
NOT because I think those (and other) products aren't of value to Internet marketers… I do. I've been endorsing those guys' products for years because I believe they're of value to my readers.
In this case, I was taking a long holiday.
Regardless, you wouldn't have received notices about one product launch, let alone all of them from me.
Here are some of the reasons you won't find me on the product launch bandwagon:
I miss product launch notices (probably lost amidst the detritus of product launch emails) or the notice came too late to work the promotion into my publishing schedule.
I too recently endorsed a similar product.
The offer is time-limited — and I prefer to promote merchants who support their products over the long-haul.
I'm aware that the merchant is already working on Product 2 (or 65), so I suspect the support for the current product may be lacking.
It's a Clickbank product and promoting per schedule means my cookies will likely be overwritten.
Commission are too low.
The launch is too obviously a lead grab and the merchant is paying commissions only on sales, not for leads generated.
I think the promo requirements are unreasonable, i.e. send 4 emails in the next week.
And in some cases, I don't believe in the product.
The 10th and main reason to avoid the product launch bandwagon…
It kills your credibility.
Your audience will rightly question your objectivity when you proclaim that each of the 4 products you promote this week is the 'MOST AMAZING' you've ever seen and that they absolutely MUST BUY it through your affiliate link immediately or miss out on 2,398,543,238 in bonuses.
Alienate your audience, kill your revenue…
UNLESS you regularly replenish your subscriber list with fresh new leads on the cheap.
That's easier said than done. PPC in the Internet marketing niche is expensive and article marketing to generate hundreds of new leads per day takes LOTS of work.
So, how do the 'Big Dog Affiliates' – those who always win JV contest prizes – seem to be able to promote every product under the sun?
The answer is simple — "Scratch my back and I'll scratch yours".
Those Big Dog Affiliates aren't 'just' affiliates – they are merchants with their own product lines.
Here's how it works.
Big Dog Affiliate promotes Merchants A, B, C and D's products.
When Big Dog Affiliate (now Big Dog Merchant) launches a new product, Merchants A, B, C and D all promote Big Dog's product as affiliates.
Because the inital incentive usually requires an email address to access a free offer, Big Dog Merchant is generating vast numbers of new leads, regardless of whether or not those subscribers become his or her customers.
Next, Big Dog Affiliate promotes Merchant A's latest product to his own subscribers and those acquired from Merchant B, C and D's lists.
And round and round it goes.
Profitable business model only IF you have a product line.
However, if you are an affiliate marketer (without a product of your own to sell), think carefully before promoting that next product launch.
Remembering that your greatest business asset is your list, the key is this…
Respect your subscribers as intelligent human beings and they'll respect and support you likewise.
---
Which Products should you Promote?
Want to increase your affiliate commissions without alienating your audience and  compromising your list?
Then you need to learn how to evaluate individual merchant's products as well as affiliate programs. The Super Affiliate Handbook lists 20 questions you need to consider before joining promoting products from an 'in-house' or independent affiliate program, i.e. outside the affiliate networks.