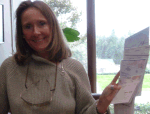 You worked hard to build your affiliate business.
You learned Internet marketing basics, selected a niche and built a content-rich site based on your customers' need for good information.
Whether you drive traffic by marketing your articles, pay per click advertising or natural search, bringing visitors to your site requires time, effort and money.
To compensate your hard work, you deserve fair commissions.
So, how do you know if you're getting a decent commission rate on the products you promote as an affiliate?
That's easy to find out if your merchants are affiliated with Commission Junction.
For example, let's say you sell a 'hard' good like shoes.
Within the Commission Junction interface I search for 'shoes' advertisers and get 88 results.
I then select 'display 100 results per page' and scroll down to see which merchants offer the best commission rates.
Commissions range from a low of 3% to a high of 20 percent at Shoes.com.
The Shoes.com advertiser detail page shows rates between 17.5% and 20% for US sales and 12% commission on International sales with an action referal period of 120 days. Rightly so, they make the point that their commissions are higher than their competitors.
Zappos pays 15% commissions with an action referal period of 90 days, and offers the following performance incentives.
For Total Sales Amount equal to or greater than:
$15,000.00 USD receive one time bonus of $50.00 USD.
$20,000.00 USD receive one time bonus of $100.00 USD.
$50,000.00 USD receive one time bonus of $300.00 USD.
$100,000.00 USD receive one time bonus of $750.00 USD.
$250,000.00 USD receive one time bonus of $2,500.00 USD.
Merchants that offer the best commission rates also have the highest network earnings and EPC's.
MasonShoe, which pays 15%, had a 7-day EPC of $121.36, whereas the merchant who pays a meager 3% had a likewise meager $4.33 7-day EPC.
You'd think the low paying merchant would 'get a clue' and raise their commission rates to improve sales. 🙂
Digital products and services are a different matter when it comes to determining acceptable commission rates.
Unlike hardgoods that require stocking and shipping of inventory, products and services that are digitally delivered are a different matter when it comes to determining acceptable commission rates.
I usually start by assuming a 50% commission rate, with recurring monthly commissions at the same rate, if applicable.
There are some exceptions, however.
Let's look at digital services like web site hosting and online dating services as an example.
Because those services have an ongoing commitment and staff to serve their customers' needs, I will occassionally accept a little less than 50% recurring IF I think that the company delivers an exceptional product.
One-time high-end software sales fall into the same category. The merchant often provides support and installation services which requires time and energy to deliver, so again, I may accept a little less than 50%.
Not MUCH less, though! 🙂
Where I do not make exceptions is in selling digital information products.
There is no good reason to accept less than 50% commission on an ebook.
Like digital services, selling ebooks requires no inventory and no shipping charges. Moreover, there is little or no 'after-service'.
Although the vast majority of ebook merchants offer 50% commissions, I've come across merchants who pay a paltry 15 to 20 percent. The worst case I've seen yet is a 'how-to' product that sells for more than $150.00 with a commission of only 20 percent!
I simply HAD to find out why this merchant offers such a miserly (read 'unacceptable') rate.
His justification – he worked HARD to produce this product and affiliates should be HAPPY to make $30+ per sale of this product.
Huh?
EVERY author works hard to write their ebook, so that's hardly an acceptable excuse.
As regards being happy, I'm positively thrilled to earn $30+ a sale on a SIXTY dollar ebook. But when the merchant rakes in $120.00 plus from each of my referred customers… nope, sorry, I don't exactly jump for joy.
The same merchant also expressed concern for selling 'too many' of his how-to manuals and thereby (in his words), 'killing the goose the laid the golden egg'.
Sheesh.
His hefty price tag eliminates that possibility and still doesn't justify paying affiliates less than the going rate.
As an aside, the 'golden goose' response should send up BIG red warning flags to affiliates who are concerned with selling only quality products.
When someone admits to holding back, it's a safe bet that the product itself also 'holds back' information. Promoting it therefore likely breaks the super affiliate's first golden rule, "Sell NO Crap"
Anyway, lacking an acceptable explanation, I conclude that this merchant is just plain greedy.
Fortunately, such cases are very much the exception and it's easy to find alternative products that offer fair and more lucrative commissions.
The lesson is simple.
Claim your due and don't pander to 'Greedy Guss'. Partner only with merchants who 'buck up' and pay fair.