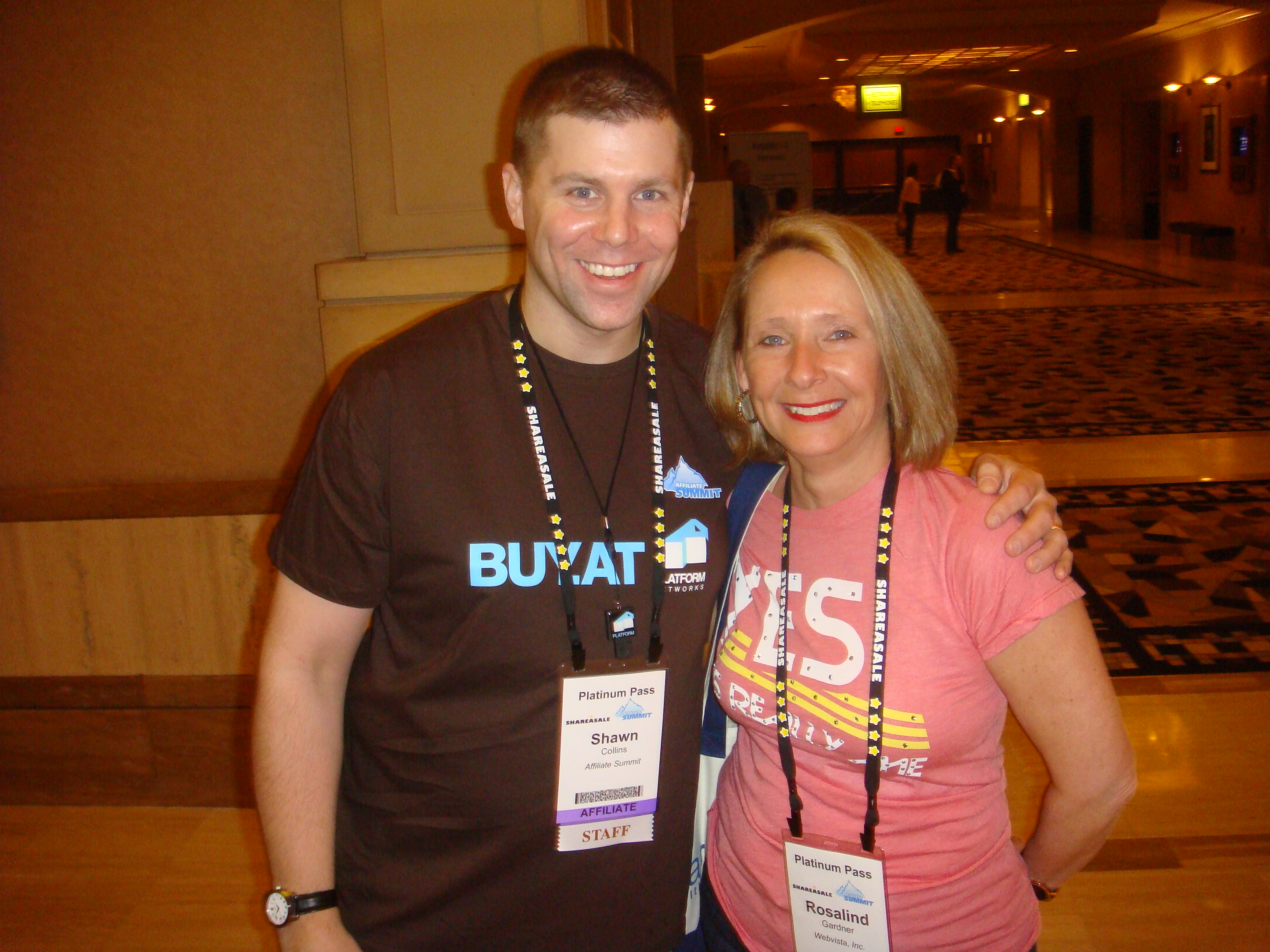 Yup… that's me with Shawn Collins (Affiliate Summit co-founder) at the last Affiliate Summit West I was able to attend.
Affiliate Summit West 2016 is taking place January 10-12, 2016 at Paris Las Vegas in Las Vegas, NV.
The 3-day conference includes an exhibit hall with affiliates, merchants, vendors, and networks, as well as multiple tracks of educational sessions covering the latest trends and information from affiliate marketing experts.
This year they have more than 250 exhibitors and expect more than 5,000 attendees.
Scheduled keynotes at Affiliate Summit West 2016 include:
Ex-CJ Affiliate by Conversant President  (aka Commission Junction), Kerri Pollard, under whose direction CJ became the top affiliate marketing provider. Kerri presents on Monday, January 11, 2016.
Greg Gifford, Greg Gifford, Director of Search and Social at DealerOn, will be a keynote speaker at Affiliate Summit West 2016 on Tuesday, January 12, 2016 at Paris Las Vegas in Las Vegas, NV. Tuesday, January 12, 2016
Please disregard the 'meet us' comment in the banner above. I can't go as my Mom is too old (101 on November 16th) and too unwell for me to book anything commitments at this point.
If like me, you can't make it to the conference, (or you can't afford the big bucks to travel) you can get a Virtual Pass for access to ALL of the session videos from the next show for only $249. 🙂
And THAT's a REALLY good deal!
Thoughts? Are you going? Leave a comment below!
Cheers,
Ros
Here are a couple of articles in which you might be interested if you are contemplating attending an industry conference…