Ever wondered how webmasters create feed mashups?
If you don't know what I mean by 'feed mashup', take a look the homepage of this blog where it says "Ros' Other Blog Posts". You'll see another example on my personal blog under "Recent on Ros' Other Blogs".
What you'll notice is that the most recent posts from a variety of my blogs show up in those spots.
In the past, I've used software to create mashups, but now I'm using Google Reader.
Creating your own mashup with Google Reader is easy.
Subscribe to the feeds you want to publish in Google Reader.
Create a new folder and assign the feeds to that folder.
Make the folder public by going into Manage Subscriptions (on the bottom left-hand side of the page), Settings, then Folders and Tags.
The public page now has a feed of its own which includes all the feeds in the folder. To get the feed URL, click on "View Public Page" and copy the link.
To post the mashup on your WordPress blog, go into Widgets and drag the RSS widget into the section where you want it placed, i.e. the sidebar.
Enter the URL, a title and other particulars as you want the feed displayed.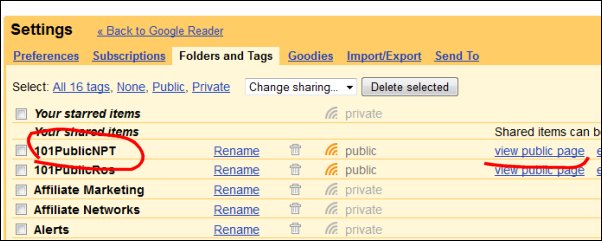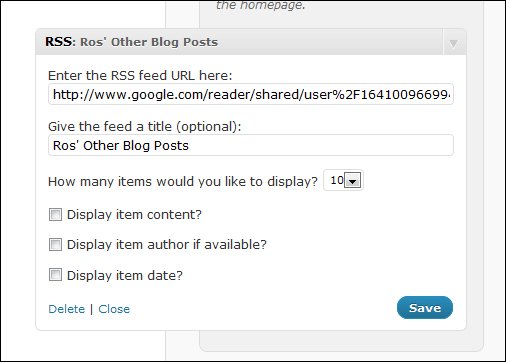 So there you have it, an rss feed mashup of your own!.