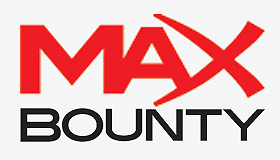 Steven Sauve of MaxBounty today announced the affiliate network's new interface.
I stopped by and indeed, not only is the whole site prettier, but functional enhancements for affiliates include the ability to set your own callback URL's as well as a "campaign quick searches" available at the top of every page.
Unfamiliar with MaxBounty? Here are a few facts:
Net 15 monthly payments, and they're never late.
Payment options include ACH, Check, PayPal.
Over 10,000 active affiliates.
There are currently over 500 campaigns to advertise across all traffic types like surveys, freebies, financial, insurance, dating, diet, etc.
Last but not least, you have a dedicated Affiliate Manager whom you can reach through phone, IM or email (Hi Amy!).
MaxBountry's $1000 Performance Bonus for New Publishers
Signup for a MaxBounty account today and you can be eligible for a $1000 performance bonus.