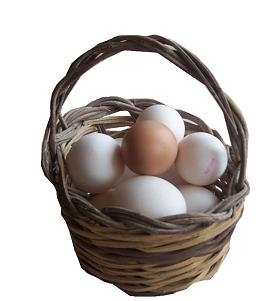 Rarely a day goes by that I don't learn some new lesson about doing business online.
Some of those lessons are more important than others – and the lesson I learned last week was a doozy.
I'd just spent the better part of a day reconfiguring this site with a new framework and theme, uploading a bunch of new articles to be scheduled for later delivery.
Sometime late in the evening the site went down, so I filed a support ticket and headed off to bed, fully expecting the site to be back online by morning – as had been the case for the years since I started working with my hosting service provider, Steve Hetrick.
I was very surprised when not only was the site not back online in the morning, but the support ticket hadn't yet been answered. I repeated the request and added "is everything OK?"
Everything was definitely NOT OK.
I started checking my other sites on the same server and they were all down. The only site still online was Affiliate Blogger PRO, which resides on a separate server. I hastily did a backup of that site and then started digging deeper.
Not only were my sites down, but Steve's business site, DataWordPro was also down.
Now I suspected that something was really, really wrong.
It didn't take long to confirm my suspicions.
Numerous folks had posted to the Warrior Forum citing similar problems with sites that were hosted with Steve. As I read through the threads I came to a post that shocked me to my core – that Steve had passed away suddenly on January 25th, 2011.
I was grief-stricken.
Steve and I had conversed many many times over the years and I considered him a friend. Too, his customer service was second-to-none and I relied on him heavily to maintain my sites and servers. I could make a real mess of something, i.e. creating conflicts with plugins, and he always found and fixed the problem in record time. His services went way above and beyond what a 'normal' hosting service provider might offer.
That was to be no more – so I had to figure out what had happened to the sites and how I would recover them — without Steve's help.
I learned that Coast Inc. was the company from which Steve leased our servers, so I contacted them. If their responses seemed a little slow, it was because Steve had over 1500 customers in the same boat and some of their sites had been affected much earlier than mine.
Here's where I got to feeling a little brain-fried having failed to heed the tried-and-true "plan for the worst and hope for the best" philosophy.
I hadn't really planned for the worst having only 2 full and current backups having always counted on Steve's weekly backups which had never failed before.
Unfortunately, only RosalindGardner.com and Affiliate Blogger PRO were backed up. A personal hobby blog, RosalindGardner.com was my lowest priority. And because we have a lot of members who count on the ABP site which runs Wishlist Member software, I was unsure if all the members' functionality would be in place if I went the D.I.Y. route to restore the site.
It felt like I was a little between a rock and a hard place with nowhere to turn.
What I did have however was an Aweber autoresponder account – which is something that I always sress as being a MUST-HAVE service if you do business online. Using Aweber, I could contact all my sites' subscribers and let them know what had happened – which is exactly what I did within hours of learning about the outages.
Because my 'job' is to educate, I directed those with questions to my Facebook Page – another must-have for online businesses these days.
The best part about being able to get in touch with subscribers and members was not so much being able to continue doing business online – but to connect with them and receive their caring and concerned feedback. I can't fathom what the vacuum must have felt like for others who don't use those essential services.
After that, I contacted Coast Inc. daily for updates. I must say that although the responses were brief, John and Ethan and their staff were great – doing the best they could with a very difficult situation… even more difficult than I originally suspected.
Note: People have asked my why the sites went down just because Steve died. That confounded me as well, until the Coast Inc. guys explained that the folks on Steve's side became 'unhelpful' after a short period. One can only guess that they had no interest in continuing his business, so they just couldn't be bothered with the hassle with which they were presented.
Anyway, deciding to 'hang tight' and wait for the guys at Coast Inc. to gain control of and reinstate the servers turned out to be the best plan – even if we did have to wait 4 days. All the important sites are back online and working exactly as the did before the server outage occurred.
PHEW!
So, what have I done since?
Well, all the sites are now running the WP-Database-Backup plugin on a daily basis – with backups being sent to my email address.
I investigated the WP-Twin plugin wich allows you to clone, backup, duplicate and restore your site(s) within minutes. This looks like a really good alternative having just introduce an auto-backup feature.
What will I do in future?
Well, for one, I will never again host my sites with a company run by a solopreneur – as good as his or her service might be.
Too, I'll probably move one of my two servers to another hosting company, likely HostGator or BlueHost.
Smaller sites will be moved to the other hosting company.
I will keep each backup around for awhile, just in case more recent backups are corrupted.
Most importantly, I will also employ the services of a programmer OUTSIDE any of the above hosting companies to check on the health of my sites and servers on a regular basis. I want to find someone as adept and thorough as Steve, who sees and can resolve software and plugin conflicts in the blink of an eye. (If you're up for the job, get in touch with me through RosalindGardner.com. 🙂 )
Too many people rely on my services to risk having everything go down at at once ever again.
In other words, I've finally learned the important lesson — don't put all your eggs in one basket!!