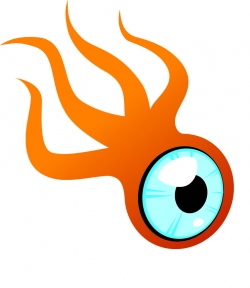 Squidoo's announcement in mid-June has a lot of affiliate marketers running scared – especially those who use article or bum marketing methods and rely heavily on Squidoo for free advertising.
In the supplement to their Terms of Service, Squidoo plans to limit or remove lenses that include:
Spam
X-Rated or Porn
Junk topics
"Overly promotional lenses"
Plagiarism
Bum marketing affiliates should be most concerned about #4 – Overly promotional lenses.
In the terms of service supplement, Squidoo says:
So to help you focus your lenses, and sell even better–and to help surfers find our pages more useful overall–we're introducing a limit to the number of outbound links to the same domain that you can have on a lens. If you have more than 9 links to the same domain on a single lens, your lens could get locked for review.
I can't imagine why anyone would place 9 links to the same domain on a lens, so that shouldn't be too big a deal.
However, if you are an affiliate who actively promotes Squidoo's ever-growing list of Blacklisted domains such as Blackhat SEO sites, reverse phone lookup sites, paid people finder sites and dating sites like AdultFriendfinder – you will find that even one link to those sites will get your lens locked from view.
Get ready to change, delete or move your Squidoo lens
If your Squidoo lens falls into any of the above categories, then you should get ready to change, delete or move it before mid-July as Squidoo advises:
In mid-July 2009, we will start turning on our systems for scanning the site for junk topic lenses, overly promotional lenses, and X-rated and Adult lenses.

If your lens hits our radar for any of the above outlined policies, then and at any point in the future, we'll lock your lens from view and send you a note to let you know why.

At that time, you will have 7 days to fill out a form requesting a hand review of your lens. We'll point you to the correct form at that time.

We will have 30 days to review your request. If we believe your lens was flagged by accident, we'll unlock it for you within that time. But thanks to the ever-sophisticated tools we've built, we're betting on very few false positives.
If you are an affiliate who relies primarily on article or bum marketing methods, I suggest that you read the Squidoo terms of service supplement.
More importantly, I would suggest that you remember the old phrase "Don't put all your eggs in one basket".
Over-reliance on one marketing method is dangerous and could prove fatal for your business in the long run. There have been far too many instances in which tricky linking methods, Google plays and arbitrage advertising have led to to the partial or complete demise of an affiliate marketer's hard work.
I feel for those who bought into a program that promises riches through use of only one 'free' marketing method. The truth is, that there is no such thing as 'free'. You will spend time and effort to use that singular method only to risk all that you have worked for.
Use a variety of marketing methods…
In the Super Affiliate Handbook you'll learn 26 ways to market your affiliate site – and get warnings about 5 marketing strategies that are just a waste of time.