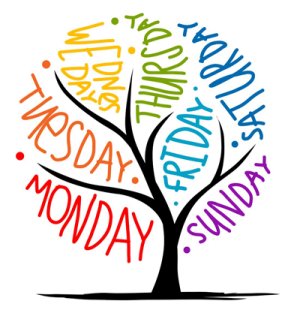 In response to the 'How often should I post to my blog?' article, John A. asked:
how did you decide to send out notifications on Tuesday, rather than, say, a Saturday or Sunday, when logic says more people would be at home?
That is such a great question and the answer is pretty simple.
The majority of my readers reside in North America – the U.S.A. to be precise – where weekends tend to be sacred. Both Saturday and Sunday are holy days, and for those who don't observe religious days, weekends are still primarily devoted to family.
I've received some very negative feedback on the few occasions that I've sent email on a Saturday. And don't forget, my Saturday (Pacific time zone) easily turns out to be a Sunday for my many friends in Europe, Australia, New Zealand and Asia.
The argument against sending emails on the weekend is corroborated by a GetResponse 2013 survey which determined that weekend open and CTR (clickthrough) rates were considerably lower on weekend days than during the middle of the week.
They further highlighted that Tuesdays enjoyed the best open rate and Fridays had the best clickthrough rates for emails sent on those days.
Having said all of that, so much depends on YOUR readers and the niche in which you work.
You can get to know your contacts' habits by doing a little research after you send an email.
Simply check the open and click reports for your past emails to see if there are any patterns.
The best advice I can offer is to test to see what works best for your readers.
You could do an A/B test – send out the same email to 2 different groups at different times – or, test over a period of a couple of months to get to know your readers' preferences somewhat more organically.
By the way… You ARE building a list using a bonafide autoresponder service like Aweber or GetResponse aren't you?
If your answer is 'NO' or 'not yet', PLEASE check out the following 3 articles:
Basically, if you're NOT building a list, you're NOT building an online business.
Comments, questions or suggestions? Please leave a comment below!
Cheers,