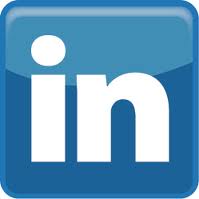 LinkedIn is not solely for large businesses. Small businesses are also able to use LinkedIn to increase exposure, gain new clients, and find employees.
The majority of small businesses are already using social media to increase their visibility on the web. While LinkedIn does have several paid services like premium profiles, and job postings, there are many ways to use it that just require time and effort, like updating your company page, groups, and employee profiles. These features make LinkedIn a valuable asset in promoting your small business.
Using LinkedIn To Promote Your Business
Engagement and Employee Profiles
LinkedIn is primarily composed of personal profiles. It has approximately 280 million worldwide users.  While the employees of your business only comprise a tiny fraction of this huge sea of users, they may still have a significant impact upon your businesses' visibility on LinkedIn. Consequently, it will be advantageous for you to encourage your employees to maintain an active LinkedIn presence. Many personal profile features can have a large impact on your visibility.
Recommendations
Personal profile recommendations are a great way for potential clients to obtain an overview of your employees and your business. When your employees have a profile that is well-rounded and with positive recommendations, trust will be greater.
Regular Activity And Updates
Regular content and status updates that you can schedule with a service like HootSuite, with relevant company news and industry links can help your business gain exposure.
You may want to share some of your follower's content that you find helpful and 'like' postings and comments you find most useful.
Your employees should also be encouraged to spend a few minutes daily examining what other people are sharing and posting comments on updates. This activity will give them an active presence and more visibility on LinkedIn.
Network Utilisation
You should also encourage your employees to grow their network by regularly adding more contacts. It's considered inappropriate to add people that you have not had contact with in the past without including a personal note. LinkedIn assists you in finding contacts by offering suggestions and importing your contact list from email providers.
Since LinkedIn is a social network for business referral, you should have some knowledge of people in your network. You can use it to gain business leads since a profile that is active will remind your connections of your business and keep your services fresh in their minds.
Another helpful aspect of your employee's networks is that normally they will be acquainted with many people in your local area. This can be beneficial to local businesses since their connections will see regular updates regarding your business and the services that you render in the community.
Display Your Work
Other useful features in LinkedIn profiles that can be helpful for potential clients and connections to see are the projects, publications, and professional gallery sections of your profile. In these areas you can add links to documents, presentations, and videos that you have worked on.
In addition to displaying projects and links to some of your past work, there is also a Publications section, where you can add blog posts, journals and links to additional content that you have posted online.
Each publication will have a title which will link to your content, the publication date, and a brief summary of your work. This area should receive regular updates and it gives employees the opportunity to display industry relevant content they have written. This will help a small business by displaying the expertise of their employees and generate links to your company site.
Employee Profile Promotion
If your business has employee bio pages, in can help to provide a link to their profile on LinkedIn. This can assist your leads and clients to connect with your employees on LinkedIn, particularly if they already have connections with some of the people your employees are connected to.
Company Pages On LinkedIn 
Another way to provide people with specific information regarding your business are company pages. LinkedIn currently has about 3.5 million company pages. They are similar to company pages on Facebook since they are linked to individual profiles that are page administrators.
Company pages have features like showcasing services and products, status updates, and analytics to determine how your information and updates are performing.
Sharing News And Content
You can schedule these updates using tools like HootSuite and you can provide relevant content that people in your industry would be interested in. You can also share news regarding your own business like new product offerings, press releases, and new hires.
By varying the type of content that you share, and not using too much promotional content you can be a resource to people in your industry without overtly pushing your products. Many users get on LinkedIn to promote their business, but if you promote your offerings too much, you're likely to turn off your contacts and they will not stay as engaged with you. They are more likely to 'like' insightful and interesting content that is relevant to your industry.
Getting increased engagements, such as comments, has to do with the type of content you link to, and also your personal comments on it. Posts with editorial comments or that solicit the opinion of readers frequently get more engagement than those without comments.
LinkedIn also gives companies the option of promoting updates, using their Sponsored Updates feature. Sponsored Updates give you the opportunity to have your content displayed in the feeds of users that you are not connected with directly. If you provide professional services, like accounting, web marketing, or consulting, sponsored updates may be worth considering. However, almost any business will get increased exposure by using sponsored updates.
Showcase Services, Products And Events
You can use your company page's products tab to add services, products, and business offers to your company page. You may also want to include products or services that are currently in development and upcoming company events in this section. This is similar to the individual project showcase, it is just at your company level.
When you are including services, products, or events you may also include a link to your employees   who are on LinkedIn that may be contacted for additional information. There are also areas you can use to provide descriptions, images, videos, key features and URLs for additional information.
Page Analytics
Page analytics data, which may be viewed by page administrators, give you a data on how the content you are posting is performing. You'll get data on clicks, impressions, interactions, engagement percentage, and followers acquired.
By examining your analytics and updating your pages with the type of content that resonates best with your followers, your LinkedIn strategy can be optimised. For instance, if videos tend to get much more engagement than your textual content, try to include videos more frequently.
Maintaining a company page is a relatively easy way to acquire more LinkedIn engagement. If you post updates on a regular basis and keep your products tab up-to-date you will give your potential clients an excellent way to acquire more information about your business.
Additional Opportunities For Small Businesses
LinkedIn is continuing to get larger and it offers its users more sources of information than ever before. However there are two additional sections that small businesses should be aware of, groups and jobs. Business owners can use these areas to find employees, raise their corporate awareness, and promote the visibility of their brand.
Job Openings
LinkedIn's jobs section may be the part of their site that gets the most use. It has thousands of jobs in a wide range of different industries. If you have job openings, they can be displayed in LinkedIn's jobs portal and on your company page, which you can promote.
However, employers must pay to post jobs on the job portal. The cost per listing is dependent on the metropolitan area in which it is posted. Areas with larger populations will cost more.
As a point of reference a job listing in Brisbane which will run for one month will cost approximately $190. This includes free profile matching, which gives you qualified members based upon their profile and interests.
However, a job posting on LinkedIn will often provide you with very qualified candidates who would not otherwise be aware of your job. In addition, your employees can make other people aware of your job opening via their networks, which may lead to a qualified and trustworthy employee.
Group Participation
Groups are another place where you can promote your open positions and share industry and company news.
LinkedIn claims that their average user will join seven groups. Groups are topic or industry specific areas where users are able to post questions, promote events, discuss content and connect with others that have similar interests.
In addition to taking part in groups that relate to your industry, your employees should join local and regional groups, particularly if you have a local clientele. For example, a salesperson may uncover quite a few networking opportunities in your local business community.
Active participation in groups is something business owners and employees should do as part of a habitual routine. Answering questions, explaining your services and products, and connecting with business owners can boost your credibility in your target industry and local community.
There are quite a few LinkedIn groups that have networking events where you can meet other members in person. This can be an excellent way to become familiar with other business professionals in your community.
By using your personal profile, company page, groups, and jobs you have a lot of opportunities to promote your small business on LinkedIn.  LinkedIn is growing rapidly and it can be used to drive a lot of qualified traffic to your site. If you maintain an active company page and employee profiles you should be able to receive leads regularly from LinkedIn, which will prove beneficial to all involved.