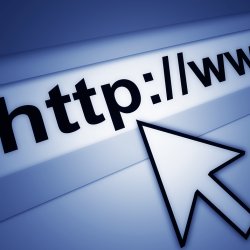 Need a website but worried that building your own website will be complicated or too expensive because you're NOT a geek?
Fear NOT!
It has never been easier to build your own website.
A number of services offer website building packages that let you create your own personal, business and/or ecommerce websites without the need to know how to code HTML.
Better yet, it won't cost you an arm and leg to build your site using a website builder as you won't have to hire a developer to create the site or a designer to make it look great. They're all plug 'n play. Choose your template, input your information and you've got a website that you can manage yourself.
Below I list and differentiate between website builders that I recommend for affiliate marketers and small business or ecommerce sites.
BizZites
I LOVE this website builder for affiliate marketers, especially those affiliates who want to integrate merchant datafeeds into their sites without the hassle of using a third-party service. Structured on a WordPress platform (with beautiful template choices) BizZites sites will be natural traffic magnets. There's absolutely nothing else like it currently on the market.
Go to BizZites | Read my BizZites Review
SiteBuildiT! (SBI)
Around since 1997, this might be the perfect website builder for small business owners who want to build ecommerce sites. Tools include domain name registration, site builder, point-and-click page creation, a content management management system, search engine optimization, autoresponders (newsletter management), traffic stats and more.
Go to SiteBuildiT! | Read my SiteBuildiT Review
Yahoo's Site Builder
Used by Lance Armstrong, the Oakland Raiders and Ben & Jerry's sites, Yahoo! Small Business solution was winner of PC Magazine's Editors' Choice Award in June, 2008. Yahoo! Small Business is chock-a-block full of features to start your own online store. Plans start for as little as $25.97 per month. Note: I mention Yahoo's website builder only in passing as I have no personal experience with it, except to have spoken with small business owners who have used their services successfully to build ecommerce sites.
---
Not scared to dive right in and tweak out your own site? Then check out the hosting plans I recommend that offer easy WordPress installations.