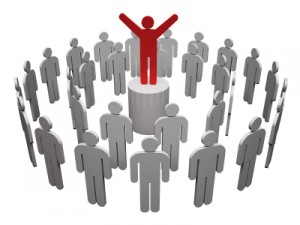 Looking for private label rights articles to post on your site and/or software packages with resale rights?
I've reviewed and assembled a list of some of the best providers here. Some PLR packages contain ONLY content while others include templates, graphics and product reviews. Note my comments in the brackets below about each site's main focus.
---
ALL Private Label Content
Highly recommended PLR (private label rights) site is Alice Seba and Mila Sidman's All Private Label Content service.
In addition to offering exceptionally high quality PLR articles in 26 niche topics at very reasonable prices, they also give you ane-month complimentary access to their private members-only forum and a list of suggested affiliate programs to monetize your articles.
Go to All Private Label Content
---
Green Living PLR
Right now, green is red-HOT and getting hotter by the day. Green Living PLR is one of the few sites dedicated strictly to green topics such as:
Building Green
Reduce/Reuse/Recycle
Eco Garden/Lawn
Alternative Energy
You can purchase either a one-time package or a monthly PLR Membership that includes
20 Green Living PLR articles, one 7-10 page Green Living Special Report, a Green Living Affiliate Programs List and tips for using your green PLR content.
Go to Green Living PLR
---
InfoGoRound
InfoGoRound by Bryan Winters is a Private label niche article site that adds 100-300+ brand new articles in 40+ content categories to the database each month. Categories include:
Business
Employment and Wealth
Health & Fitness
Society
Computers & Internet
Entertainment & Recreation
Home & Family
You'll also receive 200-250 private label articles on HOT niche topics. Each topic contains between 10 and 50 articles. Professional web-site graphics packages are included with every private label product. The InfoGoRound site includes a built-in formatting tool that lets you instantly format your articles to your desired application, ie. set a newsletter to 60 characters wide.
Go to InfoGoRound
---
Niche Content Packages
Along with his high-quality (and I DO mean 5-star) content and site header graphics included in these PLR packages, you can literally build a niche affiliate site around any one of Stefan Everaet's Niche Content packages.
Topics include Animals and Pets, Business, Computers and Internet, Education, Finance and Investment, Food and Drink, Health, Home and Garden, Marketing, News & Society, Parenting, Relationship, Self-Improvement, Sports & Recreation, and Travel.
Go to Niche Content Packages
---
Yummy PLR
Got a mom website or blog? Do you search the Internet for recipes? So do your readers. Bring them back to your site over and over with your Yummy PLR membership PLR recipes. Memberships include 10 informative cooking and food articles as well as 30 Recipes all in Word .doc format. Membership numbers are restricted. Get GREAT food content — on a mom-budget at Yummy PLR.
Go to Yummy PLR