I was more than tired of seeing the 'configuration errors detected' on my Contact 7 contact form.
It didn't matter what I did to try and fix the errors, I still got the notification.
Granted, the form actually worked, but the error notice bugged me.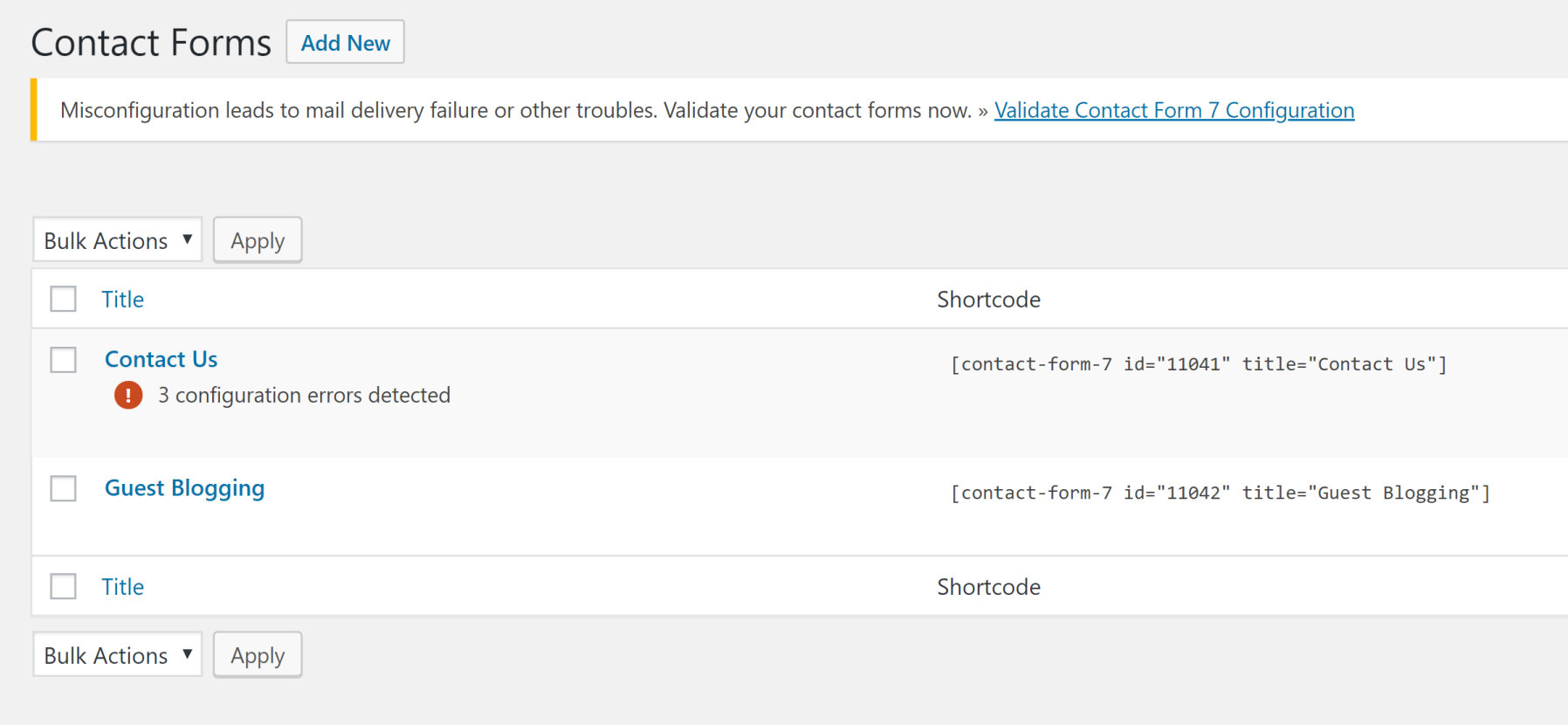 So, I decided to find a new plugin and the WPForms Contact Form came up second in the search results.
You'll notice that although the top two plugins both show 1+ million active installations, Contact Form 7 only rates 4 stars with 1,564 ratings, while the WPForms plugin has a 5-star rating with 3,422 ratings.

After installing and activating the WPForms plugin, I scrolled down the page and saw the WPForms Challenge. It promised that I could get the first form created in under 5 minutes.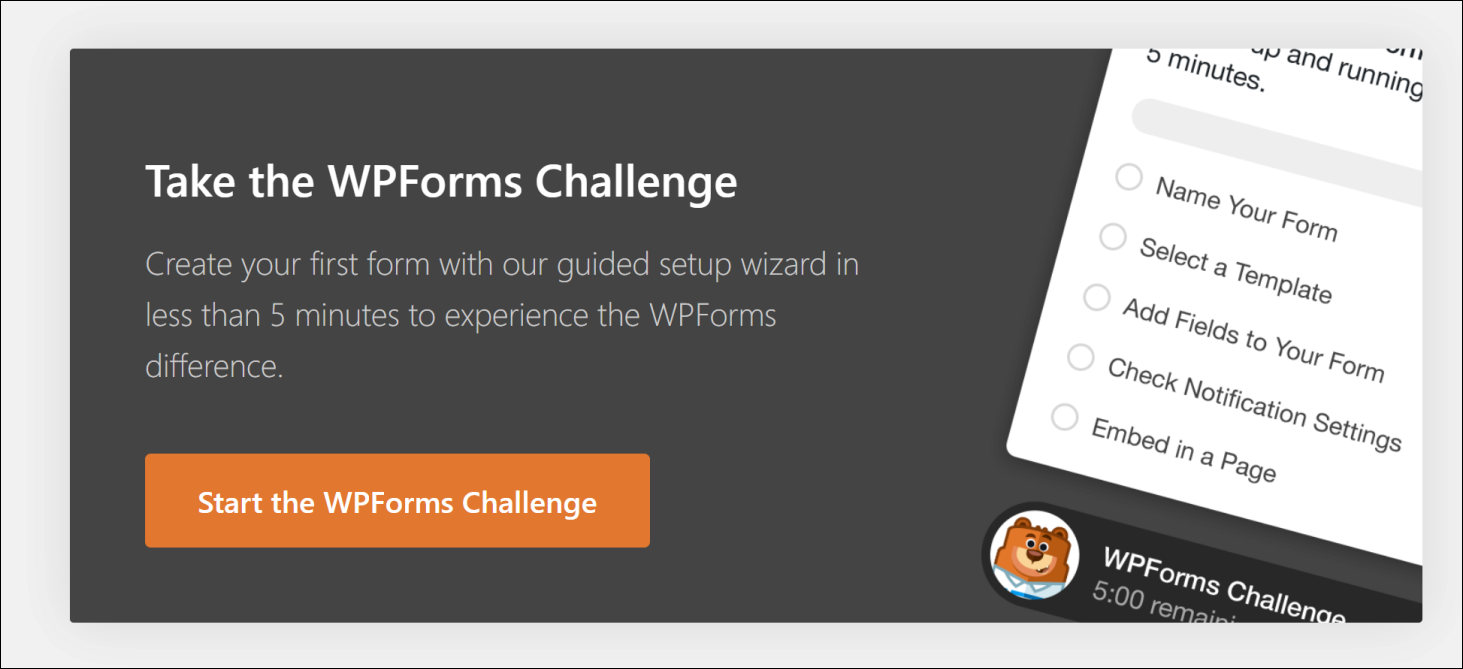 The first step was to name the form. After calling it "Contact Us", I hit the 'Done' button.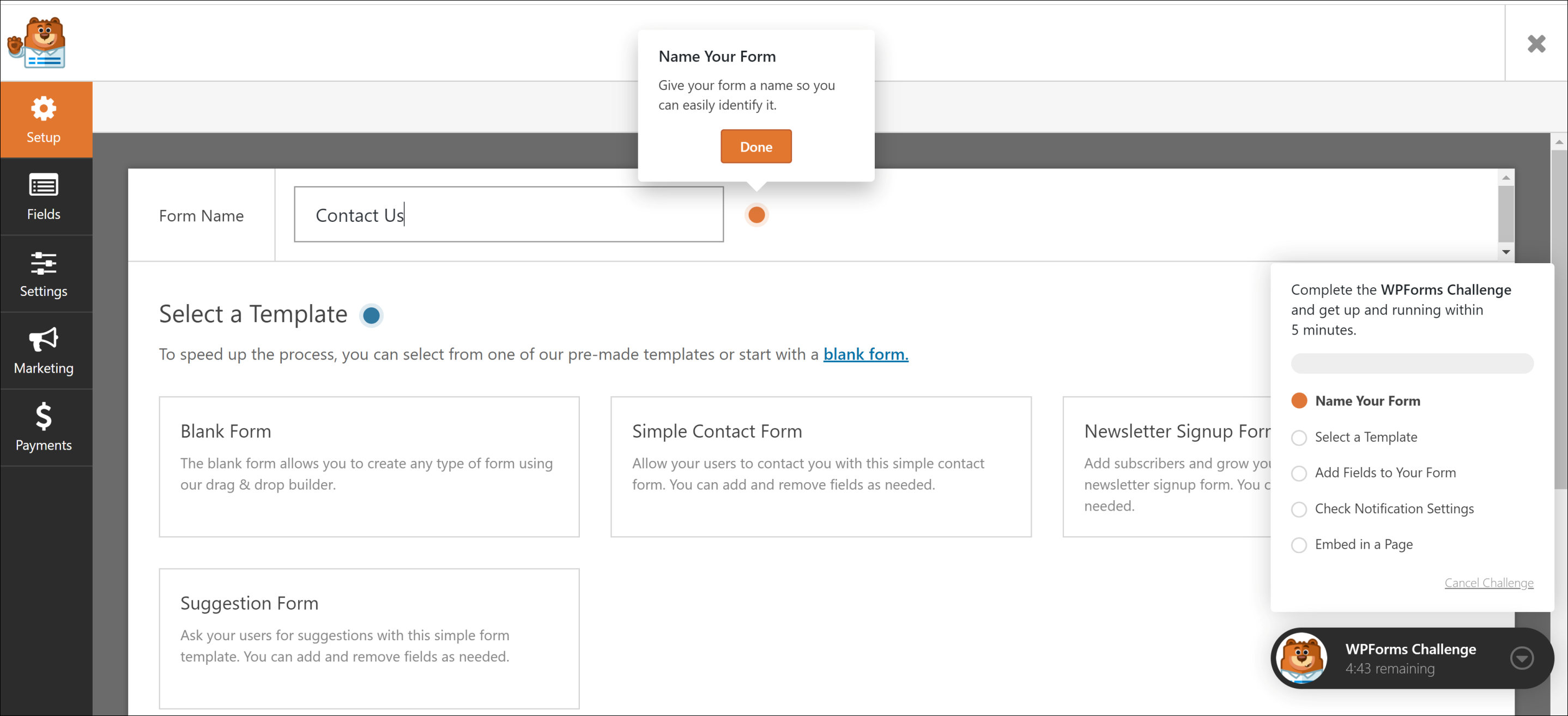 The next step was to select a Template. I chose the Simple Contact Form.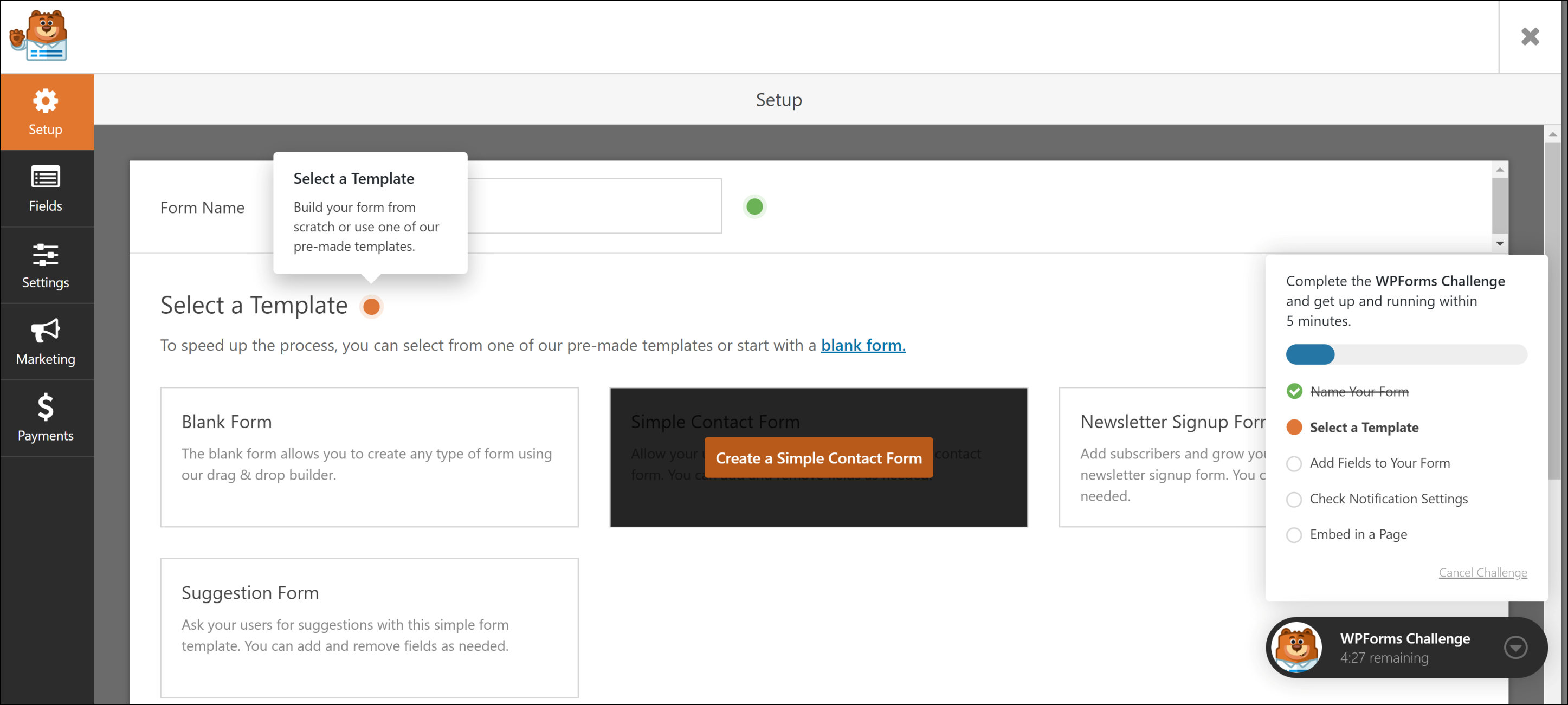 It then gave me the option to add additional fields to my form, which I didn't need, so I clicked 'Done' really quickly during that step.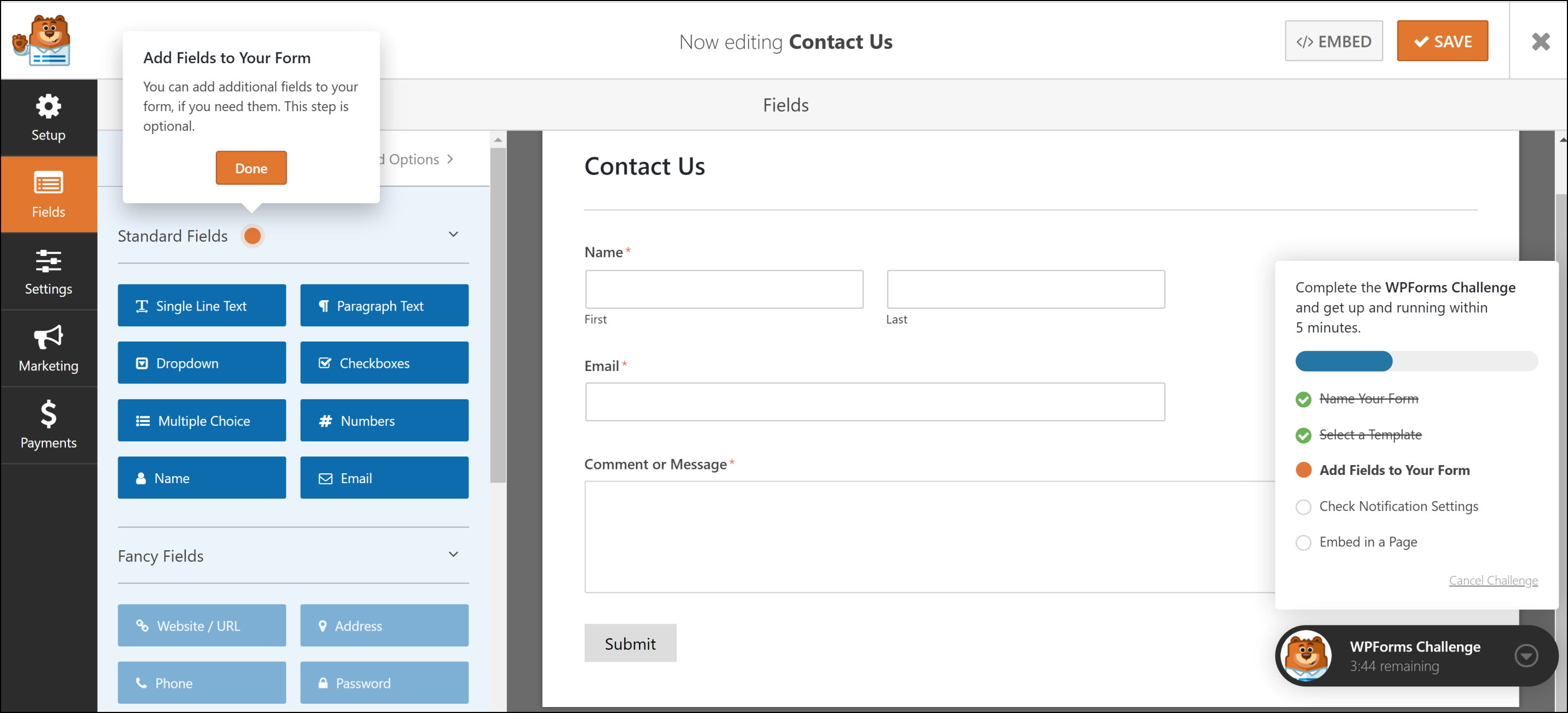 The notification settings were already correctly installed in the form and all I entered was the Email Subject line – New Entry RG, to indicate that the email was from this blog, RosalindGardner.com.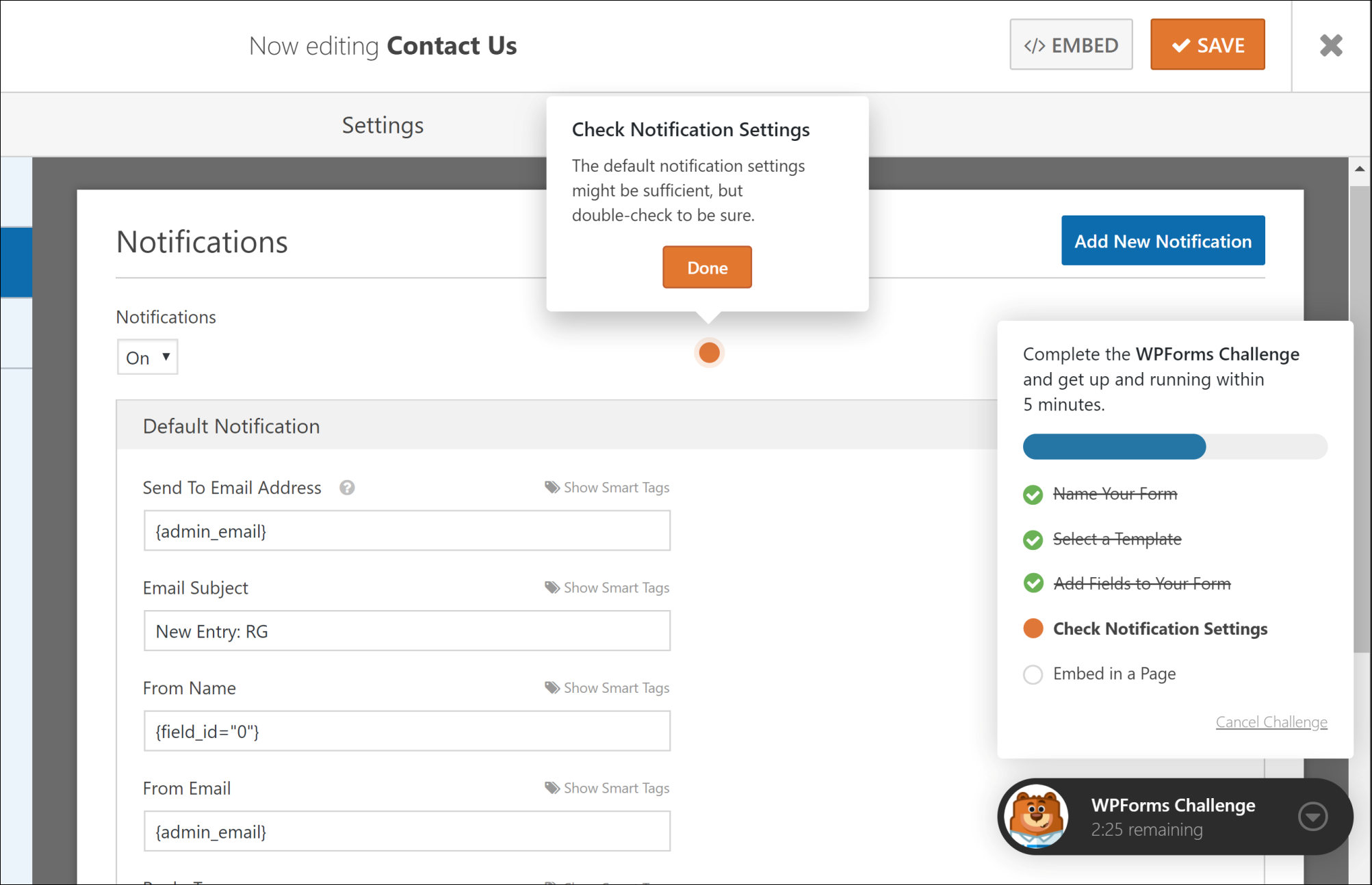 To embed the form, the plugin opened my existing Contact page, where I clicked on 'Add Form', selected the 'Contact Us' form and then 'Add Form'.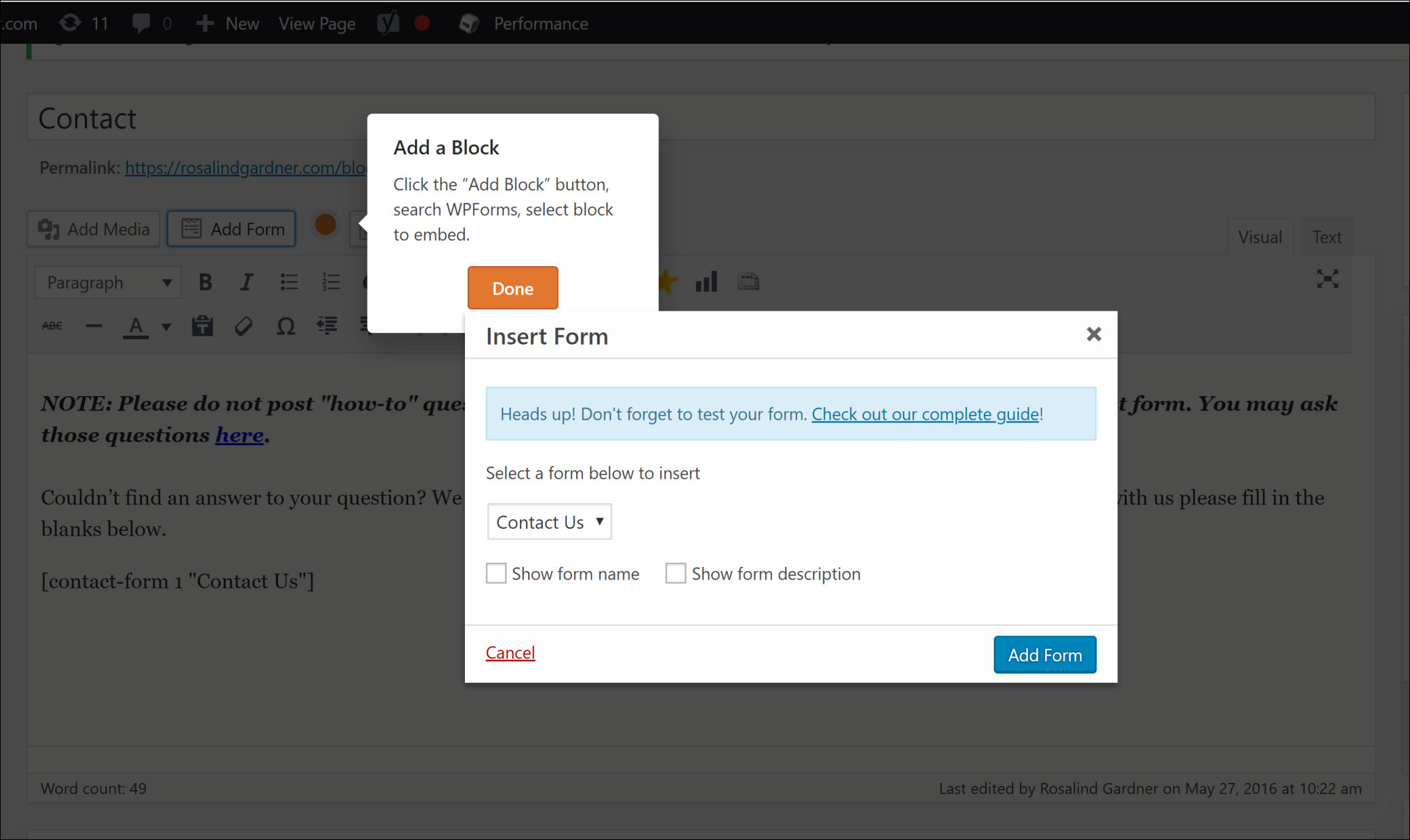 The screenshot shows that the process took me 3 minutes and 21 seconds.
In reality, I had a working form installed in just over a minute. Creating all the screenshots on this page is what took the bulk of my time.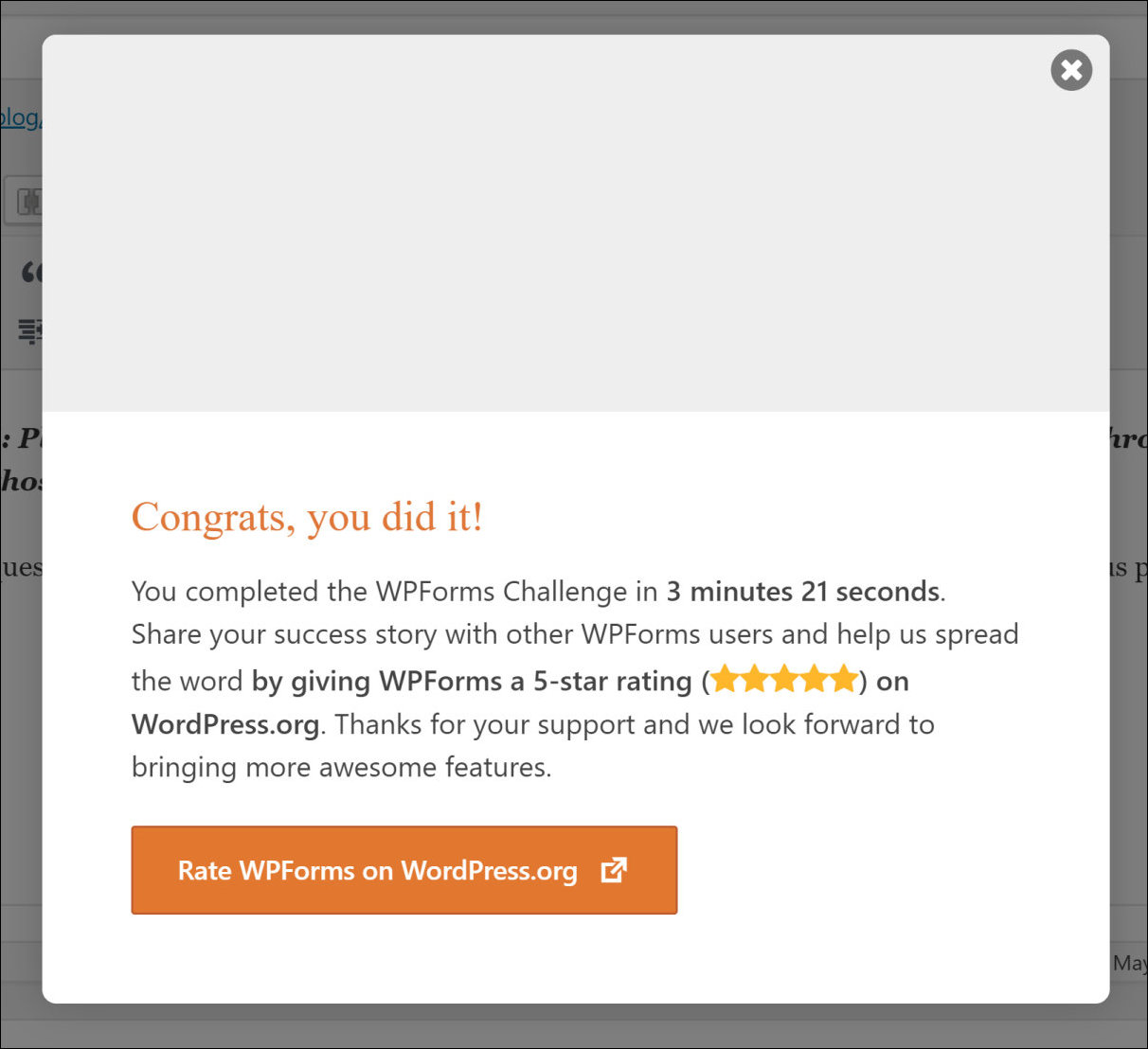 Anyway, if you're looking for a nice, easy to install contact form, look no farther than WPForms.
Cheers,