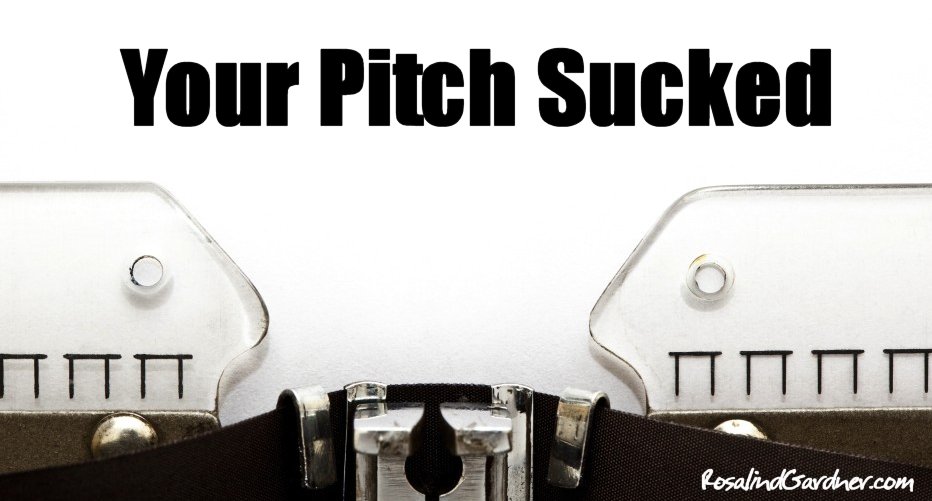 I get pitched several times a day, every day, by writers and SEO 'specialists' who want to "help me improve the visibility" of my various blogs.
Granted, with thousands of visitors per day, I wasn't aware that my blogs had a problem with visibility, but OK, I'll bite to see what they are offering.:-)
Sadly (for them), I ditch their pitch for one (or many) very obvious reasons 99.9% of the time. Here are just a few of the reasons their pitches fail:
I have a name.

It's super easy to find, it's my domain name. Feel free to use it and address me as such.

Do YOU have a name?
Then why don't you use it? Standard business practice would suggest you have a signature line in all your emails, least of which includes your full name.

Do YOU have a website?
If so, why is your return email address @aol, @gmail or @hotmail, rather than your own domain name? Lack of a business website email address makes me wonder if you're running a real business.

Don't try to baffle me with bullshit.
You've been following my work? How so? What did you see that interested you and convinced you that I needed your help? Perhaps you might mention that 'tidbit' of information in the FIRST paragraph of your pitch!

Don't make me click for nothing.
Rather than giving me a link to your pitch, which has some examples of your work, include links to your work samples in your email, so I don't have to waste my time.

Make sure your writing interests are relevant to my blog topics.
This item should actually be at the top of the list. However, because you made me hunt for information I discover WAY too late that your preferred topic is about stocks – whereas NONE of my blogs have anything to do with investing in stocks.

Learn to spell.

Wow! A Fantastic Copywriting Affiliate Program with a 20% Lifetime Commission… I'm in!! Oh, wait. The world 'commission' is spelled incorrectly and you're doing copywriting AND an affiliate program? UGH!! This does NOT bode well.

SERIOUSLY…. Learn to spell.

The topic could be right, but POND SHOP???? It's a PAWN shop. Seriously, learn to spell or get a spell checker. Better yet, invest in Grammarly. Just sayin'.
If you are trying to build your reputation and business as a writer or SEO specialist, do some basic research and approach each potential client as an individual.
Cheers,