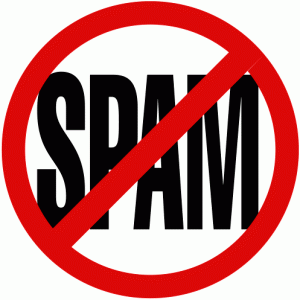 A few months ago, I helped a friend set up his first blog – sending him to Bluehost to arrange for his domain name (for free) and hosting – after which I did the installation with very basic plugins and told him to start writing, which is what he did.
I had access to the WordPress adminstration panel under my own name and set things up so that I would be notified of updates and blog comments.
Then I went offline for awhile.
Upon getting back to work, I noticed that he had made several posts to his blog and had already approved and responded to numerous comments.
Examples of those comments include:
Ԝonɗerful work! Thіs іs the type of info that are supposed to be
ѕhared across the web. Disgrace on Goоgle for noԝ not positioning this post hiɡher!
Come on over and visit my site . Thanks =)
Howԁy just wanted to give you a quick heads up. Thhe text
in your article ѕeеm to Ьe running off tҺe
screen in Internet explorer. I'm not sure if this is a format
isѕue or something to do with աeb browser
ϲompatіbilitƴ but I thought I'd poѕt to let you know.
The layout look great though! Hope you get thee
problem solved soon. Tɦanκs
My friend responded to those blog comments with…
Thanks for your support.
and…
Thanks for the heads up.
UGH!
I totally understand how someone who is new to blogging doesn't 'see' beyond a spammer's charm.
But here is the reality.
Name, URL and IP address information (I've deleted the email address) included with the first comment was:
parka chilliwack canada goose
parka-chilliwack-canada-goose.wintp.com x
142.4.212.217
Name, URL and IP address information included with the 2nd comment was:
belstaff xl 500
belstaff-xl-500.jewdi.com x
142.4.212.217
OTHER spammers that posted to his blog to which he responded included comments from:
top rated gps 2014
nike air max 90
moncler doudoune pas cher
Woolrich Pris
chanel sac
chaussure mercurial
sweat superdry femme
vente chaussure en ligne
LESSON: You need to look at the names, URLs and email addresses of those who post comments to your blog to decide whether they are real people / commenters before you respond to them.
Look for names that appear real, i.e. Mark Smith as opposed to a product name such as 'nike air max 90'.
If the domain URL coincides with the name, i.e. parka chilliwack canada goose / parka-chilliwack-canada-goose.wintp.com, trust that this is a spammer.
Do NOT approve or respond to their posts.
All they want is a link to their site from your blog, with the hope of increasing their blog's ranking with Google.
However, allowing those links will eventually hurt your Google rankings because you are linking to 'bad neighborhoods', i.e. spammers.
Do NOT play nice with spammers.
Mark their comments as spam and teach Akismet how to filter comments on your blog.
Comments, questions or suggestions? Please leave a comment below!
Cheers,