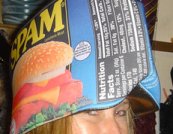 This hat is the best blog comment spam filter ever… not. 🙂
Actually, the best blog comment spam filter is the one that comes with WordPress. It was developed by Matt Mullenweg and is called Akismet.
Akismet checks comments posted to your blog against the Akismet web service to see if they look like spam and you can review the spam it catches under "Comments."
Akismet is now catching approximately 1500 spam comments per day here at the NPT blog.
In the picture below, you'll note that there were 4,731 comments in the Akismet filter waiting to be trashed (I emptied the trash about 3 days before I took the screen capture) and that the plugin had caught 67,694 blog spam comments since I first installed it.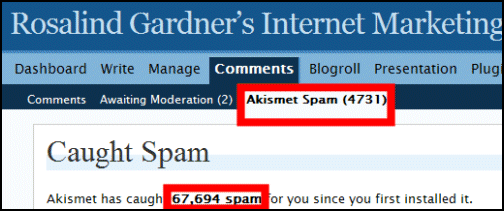 I just noticed that Akismet picked up 10 more spam comments in the time that it took me to write this post!
To use Akismet, you will need a WordPress API key. To activate Akismet, go to "Plugins", scroll down to "Akismet" and click "Activate". Enter the API key at the "Akismet Configuration" page, also under the "Plugins" tab.
As your blog gets more and more traffic, you'll be SO glad you installed Akismet! I certainly am!
[tags]Akismet,wordpress,plugin,blog,comment,spam[/tags]